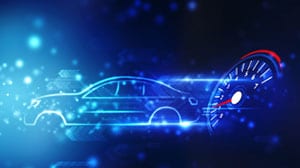 (November 5, 2021) In a previous post, we discussed the challenges many organizations face when developing an IT budget. One of the greatest difficulties is quantifying the strategic and operational costs of maintaining an outdated IT infrastructure. However, studies show that poorly performing IT equipment directly impacts company performance.
In a recent study of 2,000 U.S. office workers conducted by Insightful Market Research, 22 percent of respondents said that broken or inadequate IT equipment caused productivity losses. Although remote work models have increased productivity for many workers, IT issues have negated some of the gains.
Prior research has shown that employees spend 30 minutes each week on average attempting to fix IT issues. Problems that cause downtime take an average of 200 minutes to solve. Overall, companies lost 545 hours of productivity due to downtime before the pandemic, when onsite IT support was available. Remote work has increased the number of IT problems and the amount of time spent fixing them.
The Remote Work Challenge
The Insightful Market Research survey confirms that workers are experiencing more IT problems at home than in the office. In the U.S., 39 percent of workers said that technology issues take longer to resolve, with 46 percent reporting that it now takes as long as three hours to get support. Often, these support delays lead to extended downtime because workers have no option but to wait.
As much as 60 percent of U.S. workers reported a negative experience when calling for IT support. Many IT teams had to scramble to adapt to remote work models, leading to quick fixes that simply cannot scale to meet long-term requirements. Add IT staffing and pandemic-related supply-chain issues to the equation, and organizations can quickly find themselves at a technological and competitive disadvantage.
These challenges can have long-term consequences. At the most basic level, employees can create larger IT issues and security risks when they attempt to fix problems on their own. Workers are also more likely to implement "shadow IT" solutions — applications and services that aren't approved or supported by the IT department.
As people begin to return to the office, most organizations are adopting a hybrid work strategy with employees working some days at home and some onsite. This can lead to unequal IT support experiences that will have a cumulative effect on business performance.
A New Approach
Ultimately, organizations will need to rethink their IT operational models. This begins with a thorough assessment of all IT resources, including end-user equipment, to identify gaps in reliability and security. Closing those gaps will relieve some of the support burden, enabling IT to spend more time on proactive maintenance rather than constantly "putting out fires."
Once the environment is stabilized, organizations should take a hard look at their IT support processes. How long does it take for the help desk to respond to tickets? How long does it take to resolve issues? How satisfied are users with the support they are receiving? This isn't an indictment of the IT department but rather a strategic review of operational bottlenecks that could be hampering productivity and customer service.
Finally, organizations should consider whether any core infrastructure is due for an upgrade. Servers, storage devices, networking gear and other equipment that's been in place for more than a few years may need to be replaced to reduce maintenance costs and improve performance. Organizations should then evaluate their applications and user licenses to ensure they are meeting current needs.
A managed services provider can assist with these assessments, take over many routine IT tasks and provide responsive support to remote users. With the right IT solutions and partnerships, organizations can ensure that the IT infrastructure isn't holding the company back.
ABOUT MAINSTREAM TECHNOLOGIES
Mainstream Technologies delivers a full range of technology services in Arkansas and the surrounding region including managed technology services and consulting custom software development and cybersecurity services. We also offer industry-leading data center services in our Little Rock facilities. Established in 1996, Mainstream has earned a reputation for delivering quality, reliable, and professional technology services for public and private-sector customers across the United States.
Jeff Pracht
IT Business Development Manager
(479) 715-8629 Office
(501) 529-0008 Mobile