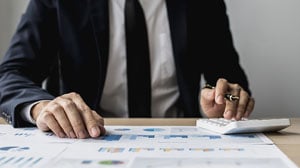 (October 25, 2021) It's the height of budgeting season in many organizations, as managers seek to justify the dollars being requested for their departments and align financial numbers with organizational expectations. This can be particularly challenging for IT managers, given the traditional view of IT as a cost center.
However, effective IT planning and budgeting are essential to business success. The budgeting process can help organizations understand the costs, inefficiencies, and security risks of maintaining outdated equipment. This helps them develop a plan that prioritizes strategic investments that improve the bottom line, deliver real business value, and meet short- and long-term goals.
The Innovation Conundrum
Many organizations dedicate two-thirds of their IT budget to maintaining the status quo, leaving scant resources for new initiatives. Business executives are often concerned about the operational risk associated with major changes to the IT environment. They may also have difficulty correlating IT investments with desired business outcomes.
These challenges are exacerbated by high levels of uncertainty. A new Techaisle study finds that 42 percent of small businesses and 32 percent of midmarket firms feel their industry will undergo significant changes that are impossible to predict. A quarter of small to midsize businesses (SMBs) say they "are struggling to keep up with the pace of change," and almost one-fifth say that they "do not know if they will be able to compete over the next decade."
Just 40 percent of midmarket firms "have IT budgets specifically for technology-driven innovation," and just over 20 percent have charged IT staff with the task of "finding 'what's next?' technology-driven innovations." However, almost half of small businesses state that they "do not expect IT to drive innovation actively."
When new IT initiatives are proposed, the first question is often "how much will it cost?" In the long run, however, supporting existing IT infrastructure may be more expensive, both operationally and strategically.
The Run, Grow, Transform Model
Gartner developed its "Run, Grow, Transform" model to help organizations make strategic IT plans and ensure they have the resources needed to maximize the value of their IT investments.
Run. These are the investments that keep the company operating, such as administration and maintenance, software upgrades, and mission-critical server replacements. Cuts to "Run" initiatives increase operational risk.
Grow. These are the investments that introduce new or improved capabilities and functionality, such as new collaboration tools or an enhanced security system. "Grow" items have a bit more flexibility and should be linked directly to business strategy.
Transform. These investments help organizations introduce new products and services or improve their business model. "Transform" initiatives are often the first to be cut but are critical to enabling major changes that drive an organization's long-term success.
IT managers can leverage this model to make the shift from simply "keeping the lights on" to pursuing initiatives that drive the business forward. At the same time, it can help the IT team better understand business objectives and ensure that IT capabilities deliver the desired business IT outcomes.
How MSPs Can Help
A managed services provider (MSPs) can also assist in the planning and budgeting process. With experience gained across multiple clients in a wide range of industries, MSPs understand technology and business trends that can drive financial and operational success and competitive advantages. They have the expertise to upgrade and stabilize the existing environment, execute new initiatives, and ensure proper ongoing management of the entire IT infrastructure.
Developing an IT budget is never easy, but it has strategic implications for any organization's future. The right MSP can help organizations evaluate the cost of maintaining the existing IT environment and recommend upgrades and new initiatives that deliver a high return on investment.
ABOUT MAINSTREAM TECHNOLOGIES
Mainstream Technologies delivers a full range of technology services in Arkansas and the surrounding region including managed technology services and consulting custom software development and cybersecurity services. We also offer industry-leading data center services in our Little Rock facilities. Established in 1996, Mainstream has earned a reputation for delivering quality, reliable, and professional technology services for public and private-sector customers across the United States.
Jeff Pracht
IT Business Development Manager
(479) 715-8629 Office
(501) 529-0008 Mobile