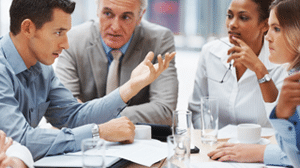 In an age of rapid digitalization, chief executive officers, chief financial officers and other members of the C-suite require a much better understanding of business technology. Mainstream Technologies | IT Services Arkansas provides them with access to unbiased technology experience.
In a recent survey of more than 4,000 executives from 120 countries, the MIT Sloan School of Management found that only 9 percent are confident they alone possess the skills necessary to lead their companies in a digital economy. A knowledgeable MSP can play a vital role by providing expertise, insight, and direction regarding strategic technology initiatives.
Technology as a Business Driver
Recent studies by Gartner found that organizations are recruiting more C-suite executives who understand the technologies that will drive profitability, innovation, and productivity. That does not mean they must be IT experts, however. C-suite execs do not need to know how to set up a server cluster. Nor should they have to worry about the day-to-day functionality of the IT environment.
However, those at the C-Level need to understand the business value of a variety of technology solutions and how they can support the company's mission, vision, and overall direction. Large, enterprise organizations may have the wherewithal to hire an experienced chief information officer to provide IT direction, but that isn't always an option for small and midsize businesses. For those firms, working with Mainstream Technologies is a great alternative.
Companies often engage us for the sole purpose of ensuring that their IT environment runs at peak efficiency. While addressing day-to-day needs, we become increasingly attuned to how the business operates. With this insight we are in an ideal position to act as your virtual CIO, providing technology leadership and insight that maps directly to your business objectives.
The Mainstream Advantage
Mainstream can play a vital role in the digital transformation process. Mainstream has the depth, expertise, and vendor connections throughout the technology industry to enable a range of transformative initiatives.
The role of business technology is steadily evolving. Organizations are increasing their reliance on IT to enhance innovation, drive productivity, and control costs. They are rolling out new applications to support an increasingly mobile workforce and utilizing more cloud-based platforms in conjunction with in-house infrastructure.
Mainstream offers a comprehensive portfolio of managed IT services, ranging from help desk to CIO services. Not only can we assist with day-to-day operational issues to save you time and money, but we can also help you leverage emerging technologies and provide you with on-demand access to executive-level technology expertise.
ABOUT MAINSTREAM TECHNOLOGIES
Mainstream Technologies IS IT services Arkansas! We deliver a full suite of IT services including IT management and consulting, application development, and cybersecurity solutions. We also offer industry-leading data center services in our Little Rock facilities.