---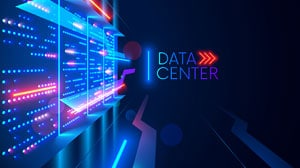 (December 14, 2020) All companies today depend on technology to some extent. However, many organizations would prefer not to be distracted by managing all that technology. The distinction is particularly clear when it comes to data center facilities and the infrastructure necessary to deliver critical applications, connectivity, and services. The costs and challenges of maintaining on-premises infrastructure and the necessary supporting equipment and facilities are becoming more than most businesses can reasonably bear.
On-premises servers and infrastructure allow organizations to maintain a great deal of control over their environment, but that control comes at a price. The average lifespan for server and infrastructure components is four to five years, but the purchase price comprises only a portion of the actual expense. Installing, maintaining, and managing the technology can be up to three times the acquisition cost, according to Gartner analysts. Physical space, power, cooling, and security, along with the expertise required to keep it all maintained and functioning, further add to the cost of a reliable on-premises infrastructure.
Off-Premises Alternatives
These factors help explain why nearly nine in 10 organizations with on-premises data centers plan to move workloads off-premises over the next three years, according to a recent study by Precision Sample. Nearly six in 10 said the time required for routine maintenance and management prevents them from taking on initiatives that would have a more meaningful business impact.
Public cloud platforms such as AWS or Azure provide an alternative by allowing companies to run their applications on shared public infrastructure. However, many organizations have discovered that this is not always a cost-effective solution. Most public cloud platforms function on a consumption-based model, which means that you pay for the compute and storage you consume in their shared public infrastructure.
In addition, you as the consumer are still responsible for managing your applications, along with updates and security patches. More than a third of IT executives in one recent poll listed unpredictable operational costs as a top issue with cloud adoption.
Managed data center services can provide a better alternative to the public cloud. In this model, essential resources are delivered by a managed services provider (MSP) through a managed data center or colocation facility for a predictable monthly cost. The MSP assumes responsibility for the bulk of administrative and management functions. Managed data center services also give you the flexibility to utilize your own hardware or rent virtual servers and infrastructure. Either way, you can eliminate much of the cost, complexity, and management burden of operating your own data center and focus more on your core business.
The Mainstream Approach
A managed data center service offers a great deal of flexibility and elasticity. For example, Mainstream Technologies offers customizable plans that encompass compute, storage, and network hardware. Data protection, maintenance, upgrades, and patching are included. Mainstream also facilitates rapid scaling and deployment of new services to meet changing business needs.
In addition, Mainstream offers peace of mind and reliability. Our Little Rock data center is SOC 2 Type 2 compliant with multiple layers of physical security, redundant power, and cooling.
Predictable costs, performance, and management benefits are among the factors driving rapid growth in managed data center services, according to a recent AFCOM State of the Data Center Industry study. Demand for managed data center services is expected to more than triple over the next five years as companies reconsider their investments in physical infrastructure and public cloud.
If you are considering a transition from on-premises data center hardware or away from the public cloud, give us a call at 800.550.2052 to learn more about our managed data center services.
ABOUT MAINSTREAM TECHNOLOGIES
Mainstream Technologies delivers a full range of IT services in Arkansas and the surrounding region including IT management and consulting, custom software development, and cybersecurity. We also offer industry-leading data center services in our Little Rock facilities. Established in 1996, Mainstream has earned a reputation for delivering quality, reliable, and professional technology services for public- and private-sector customers across the United States
Jeff Pracht
IT Business Development Manager
(479) 715-8629 Office
(501) 529-0008 Mobile