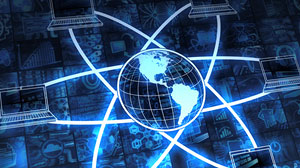 (March 29, 2021) "The network is down."
That once was a valid excuse for lost productivity and poor customer service. In today's 24×7 global economy, however, organizations cannot afford to let downtime affect their operations. Don't assume that unreliable IT systems are a fact of life.
Users are tech-savvy and have high expectations. They expect systems to function correctly and not impede their ability to perform their jobs or serve customers. Unfortunately, small to midsize businesses (SMBs) often find their limited in-house IT resources pulled in many directions.
Today's technology is highly reliable if properly managed and maintained. However, routine maintenance is often deferred, and subtle indicators of larger performance or scalability issues go unnoticed and contribute to unreliable IT Systems.
That's why SMBs can benefit from partnering with managed technology services providers (MSPs). Qualified MSPs have made significant investments in sophisticated technology tools and the expertise to use them. Remote monitoring and management (RMM) tools are a prime example.
What Is RMM?
RMM tools gather information from servers, desktop and mobile devices, network appliances, and applications — anything attached to the network. The RMM solution then correlates this data and produces dashboards and reports about the health of the organization's IT environment.
RMM tools are capable of uncovering subtle problems that can result in dire consequences to IT systems if they aren't addressed right away. The MSP is alerted so that technicians can investigate further and take steps to correct the problem. Best-in-class tools allow the MSP to customize thresholds based on the customer's business requirements, automatically triggering notifications to support personnel so the issue can be investigated.
What Are the Benefits?
An MSP uses RMM tools to proactively monitor the customer's systems and network and address most issues before users even know they exist. Using agent tools, an MSP can take remote control of various systems and applications so that problems can be fixed quickly to minimize the risk of business-crippling downtime.
RMM tools also make it possible for the MSP to automate proactive maintenance tasks such as operating system and application updates, security patch management, and network configuration backup.
Detailed performance reports provide the data needed to evaluate the current health of the network, identify potential security and regulatory compliance gaps, and track long-term trends. In other words, RMM shows how well the organization's systems are working and helps the MSP determine how to maintain top performance and availability.
RMM solutions are now commonly integrated with the MSP's help desk ticketing system to optimize support and maintain high service quality. Issues can be addressed with even greater accuracy and consistency and minimal disruption to business operations.
Why Rely on an MSP?
Could in-house IT staff do all this manually? Perhaps, if the environment is relatively small. But poring over system log files all day probably isn't the best use of a technician's time and won't provide the rapid, proactive response that helps minimize downtime.
When evaluating MSPs, ask if they use an RMM platform. Find out if the platform supports multiple operating systems so that all devices in the environment can be monitored and managed. Find out about the level of automation and how much reporting is included in the service. An MSP should be able to provide reports that show what work has been done behind the scenes.
Most importantly, don't assume that unreliable IT systems are a fact of life. The right MSP can resolve recurring problems once and for all.
ABOUT MAINSTREAM TECHNOLOGIES
Mainstream Technologies delivers a full range of technology services in Arkansas and the surrounding region including managed technology services and consulting custom software development and cybersecurity services. We also offer industry-leading data center services in our Little Rock facilities. Established in 1996, Mainstream has earned a reputation for delivering quality, reliable, and professional technology services for public and private-sector customers across the United States.
Jeff Pracht
IT Business Development Manager
(479) 715-8629 Office
(501) 529-0008 Mobile