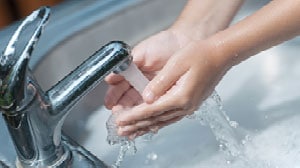 (March 15, 2021) You turn on the tap and expect water to flow. You plug a device into the wall and you expect electrical power. Why isn't information technology like a utility?
Part of the issue has to do with the complexity of IT and the near-infinite combinations of hardware and software. The planning and engineering involved with ensuring the reliable and safe delivery of water and electrical services can be complex. However, once the infrastructure is in place, the utility delivers the product without significant variations from customer to customer.
Most organizations would not dream of building out their own water and electricity infrastructure. Yet organizations readily accept responsibility for implementing their IT environments. They assume this is the best way to get an IT infrastructure that is customized to the needs of their business and available budget.
The reliability of an IT infrastructure is also heavily influenced by budget and available expertise. With water and electric utilities, the provider maintains the infrastructure. If there is a water main break or downed power lines, the utility conducts the repairs. With IT, organizations devote significant resources to maintaining their environments and responding to issues when they arise, distracting them from core business functions.
A Better Approach
It doesn't have to be this way. A qualified managed services provider (MSP) can make IT more like a utility, relieving organizations from the time and effort associated with implementing and managing their technology.
Let's look at management first. Managed technology services allow you to offload repetitive IT administrative tasks so that you can focus on your core business. A team of experienced IT professionals applies standardized methodologies, well-defined processes and advanced technology tools to handle server maintenance, software updates, security, device configuration and more.
More importantly, the MSP assumes responsibility for the environment. You can expect these tasks to be performed according to the MSP's service level agreement, and if problems arise the MSP is accountable.
With this model, the MSP has a financial incentive to prevent problems from occurring. An MSP that's constantly putting out fires is losing money, just like the electric utility when there's a power outage.
Then there is the customer satisfaction aspect. An MSP that underperforms is at risk of losing valued customers. MSPs have an ongoing incentive to ensure customers are satisfied and perceive exceptional value from the services provided.
The Managed Hosting Advantage
Now let's consider implementation. Many MSPs provide design and implementation services to help their customers update their environments and take advantage of the latest technology solutions. Best-in-class MSPs have also invested in hosting facilities that enable organizations to "rent" IT infrastructure rather than buying and deploying it onsite.
Managed hosting offers the best of all worlds — a cloud-like environment that can scale as needed coupled with complete monitoring, maintenance and management of the IT infrastructure. Yet managed hosting is different from the public cloud. It's a private cloud environment with dedicated resources for each customer, eliminating many of the concerns associated with visibility, privacy, security and regulatory compliance.
Managed hosting provides more than just IT equipment. A quality managed hosting facility will have redundant power and cooling, access to multiple Internet providers, and strong physical security. Organizations gain the benefits of an enterprise-class data center without further investment and maintenance costs.
Yes, IT Can Be Like a Utility
We enjoy the benefits of the public utility model for all kinds of services. Why not IT? Why should it be necessary to implement and maintain your own IT infrastructure?
A managed services provider can assume these responsibilities and deliver an IT experience with the reliability, security and performance you need to enhance your operations and make IT a business driver.
ABOUT MAINSTREAM TECHNOLOGIES
Mainstream Technologies delivers a full range of technology services in Arkansas and the surrounding region including managed technology services and consulting custom software development and cybersecurity services. We also offer industry-leading data center services in our Little Rock facilities. Established in 1996, Mainstream has earned a reputation for delivering quality, reliable, and professional technology services for public and private-sector customers across the United States.
Jeff Pracht
IT Business Development Manager
(479) 715-8629 Office
(501) 529-0008 Mobile