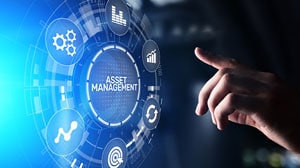 (May 24, 2022) Hardware used to predominate IT asset management. Organizations would track their hardware purchases and attempt to maintain an inventory with the location and disposition of that hardware. Ideally, the status of any warranties and maintenance agreements was also tracked.
Today, many of the IT functions performed by hardware appliances are handled by software. Additionally, software licenses are increasingly complicated, with different models based on numbers of server sockets, virtual machines (VMs), concurrent users, and more. Cloud-based applications add to the complexity.
That's why effective software asset management is more critical than ever. Organizations need tools and processes to track their installed base of software, ensure that they're in compliance with license agreements, and keep applications patched and updated.
Reducing License Audit Risk
A well-developed software asset management program enables streamlined processes and informed decision-making across the software lifecycle. Software is tracked from acquisition and deployment through usage, maintenance, and retirement, with an eye toward optimizing costs, maximizing utilization, and minimizing business and security risks.
Software usage should be tracked to ensure that it does not exceed purchased licenses. If the software vendor audits usage — a more common occurrence than many people realize — the organization may face so-called "true-up" fees for unlicensed usage, often at the full list price. Back maintenance and support fees may be assessed as well.
Organizations face the cost of the audit in addition to this unexpected expense. IT, management, legal and other teams must respond to the audit on the vendor's timeline. An organization that is out of compliance may face tougher negotiations with the vendor, resulting in fewer allowances and discounts going forward.
Optimizing Costs
Some organizations try to avoid license noncompliance by overprovisioning licenses. Also, additional licenses may be purchased when there are existing unused licenses that could be reassigned. Software asset management helps to avoid these scenarios, so that budget is not wasted and IT is not required to manage more licenses than necessary.
Software asset management can also help address the "shadow IT" problem. Users are downloading apps to their mobile devices and signing up for cloud-based solutions, often without the knowledge of IT or management. In many cases, employees select consumer-grade solutions that don't provide robust security or meet regulatory requirements.
Shadow IT also exacts a financial cost. Users often purchase software that duplicates existing licenses or capabilities and fail to take advantage of volume discounts. Software asset management tools with "discovery" features can detect all applications in use.
Automation Is Key
Traditionally, organizations tracked software manually, which may have worked with licensing models that were based on one license per device or user. Today, software licenses frequently involve complex calculations that require tools that automatically reconcile usage against license entitlements.
Automated software management tools also provide reporting to help organizations take better advantage of volume licensing and enterprise software agreements. According to Gartner, software asset management tools and practices can cut software spending by as much as 30 percent. These tools also ensure that the organization is prepared at all times to respond to an audit so that resources don't have to be redirected to the task on an emergency basis.
Software asset management can provide tangible cost savings and help organizations maximize the value of their software investments. It can also help ensure that organizations remain in compliance with the terms of their software licenses. With the mix of IT assets weighted more heavily with software, organizations should have effective software asset management as part of their IT toolkit.
ABOUT MAINSTREAM TECHNOLOGIES
Mainstream Technologies is an IT consulting firm that offers managed IT services, custom software development, and cybersecurity services. We also offer industry-leading data center services in our Little Rock facilities. Established in 1996, Mainstream has earned a reputation for delivering quality, reliable, and professional technology services for public and private-sector customers across the United States.
Jeff Pracht
IT Business Development Manager
(479) 715-8629 Office
(501) 529-0008 Mobile