(June 27, 2022) Organizations are pouring more and more money into security controls and tools, yet cyber attacks continue unabated. According to a recent report from the Ponemon Institute, two-thirds of organizations have experienced one or more cyberattacks in the past 12 months.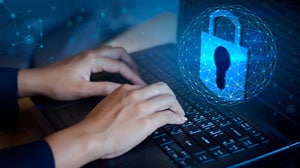 Those are the attacks that are identified and documented. The true number of victim organizations is likely much higher.
Cyberattacks are increasingly sophisticated, with malicious actors backed by adversarial nation-states and large criminal organizations. But that's only part of the problem. Another factor is that few organizations verify their security controls. They continue to invest in security tools without concrete evidence that those tools enhance their security posture.
How can you be certain that your security controls are effective? A risk assessment measures your current security posture using recognized industry best practices and regulatory compliance requirements. A thorough assessment based upon these six principles will provide a roadmap of how to address security gaps.
Assess your existing security position. An analysis of your current security posture provides a baseline for the assessment. Your security posture is a measure of your ability to detect and contain threats, and respond to and recover from attacks. It also considers how much visibility you have into your IT assets and the extent to which your security controls are automated.
Document security controls. Few organizations have a complete inventory of their security controls and how they interrelate with one another. The risk assessment should document all on-premises, cloud-based, and third-party security assets, and how they are used and managed. For budgetary purposes, the inventory should include controls that were purchased but not deployed.
Identify gaps in your architecture and controls. Once the baseline analysis and documentation are complete, the assessment team can identify any gaps that put critical IT assets and sensitive information at risk. Are firewalls capable of inspecting encrypted traffic? Is multifactor authentication being used to protect against credential theft? Are user identities being managed effectively? The answers to these and other questions will help you develop an effective security strategy and make more informed buying decisions.
Align security efforts with business and IT risk. The gap analysis may uncover a large number of potential security holes. Given that time and budgets are limited, it's important to prioritize remediation efforts based on the most significant threats to the business. The severity of a vulnerability and the level to which it's being exploited by attackers are certainly relevant. However, that vulnerability may not be a high priority if it doesn't threaten a critical IT asset. The likelihood of a security event multiplied by the potential impact on the business provides a more accurate measure of the risk.
Meet regulatory compliance obligations. Compliance should not be an annual "check the box" process. Regulatory requirements should inform every IT decision. The security risk assessment should evaluate compliance levels and result in a plan for implementing any necessary controls and processes.
Prepare for security incidents. An incident response plan details the roles and responsibilities of key stakeholders and the steps they should take to minimize the disruption caused by a security event. The plan should be aligned with organizational risk and regulatory compliance requirements. Numerous studies have shown that organizations with a well-developed and tested incident response plan suffer significantly lower losses when a security event occurs.
Organizations often buy security products in a piecemeal fashion, leaving gaps in their security and compliance practices that expose them to increasingly sophisticated threats. A risk assessment is designed to identify these gaps and aid in the development of a comprehensive security strategy that protects critical IT assets and data.
ABOUT MAINSTREAM TECHNOLOGIES
Mainstream Technologies delivers a full range of technology services in Arkansas and the surrounding region including managed technology services and consulting, custom software development, and cybersecurity services. We also offer industry-leading data center services in our Little Rock facilities. Established in 1996, Mainstream has earned a reputation for delivering quality, reliable, and professional technology services for public and private-sector customers across the United States.
Jeff Pracht
IT Business Development Manager
(479) 715-8629 Office
(501) 529-0008 Mobile