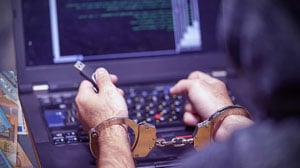 (October 6, 2021) Software-as-a-Service (SaaS) allows organizations to modernize their applications and take advantage of advanced services without capital investments and lengthy implementation processes. However, organizations should be aware of the potential risk that comes with SaaS vendor lock-in.
As the name implies, vendor lock-in means that customers are stuck with a provider that no longer meets their business, IT, or financial needs. The reasons may vary. Changing vendors may come with significant costs or business disruption. The customer may lack the know-how or resources to implement a new solution and migrate data from the old platform. In some cases, migration may be difficult or impossible due to contractual obligations, vendor terms of service, or technological limitations.
Despite the flexibility of the cloud, it's not always easy to migrate from one platform to another. Databases are set up in specific ways for each application, so the data will likely have to be reformatted to work with another vendor's solution. Migration may also be complicated by user familiarity with the existing SaaS solution and integration of that solution with business processes.
Understanding the Impact
Vendor lock-in can negatively impact organizations if the SaaS solution changes unexpectedly. For example, the vendor's quality of service might decline significantly, leading to poor performance or business-crippling downtime. The vendor might not keep up with changing technology or could go out of business altogether.
Sometimes SaaS vendors decide to modify their product offerings to such an extent that they no longer meet the organization's needs. Certain features and capabilities may be split off into separate products that the customer must buy at additional cost. The vendor could impose a large price hike, or change the pricing model in a way that disadvantages the customer.
It's impossible to avoid these scenarios entirely. With due diligence, however, organizations can greatly reduce the risks. The key is to thoroughly evaluate cloud vendors and services before making a commitment.
Is the vendor well established and financially sound? How long has the service been on the market? How often does the vendor change its pricing? Does the vendor have a technology roadmap for the future?
Organizations should also scrutinize the vendor's contract and terms of service, especially the policies regarding contract termination. It's not uncommon for SaaS providers to charge a fee to migrate your data from their platform. Therefore, it's important to read the fine print carefully and negotiate exit terms and costs before signing a contract.
Mitigating the Risks
Organizations can also reduce the risk of vendor lock-in by adopting a multi-cloud or hybrid cloud approach. With multi-cloud, an organization uses multiple cloud providers for various functions, choosing the solution that best fits the organization's needs and budget while reducing reliance on a single vendor. A hybrid cloud strategy combines public cloud services with a private cloud, enabling the organization to maintain greater control over its data.
To ensure data portability, organizations should format databases in a way that can be used by a variety of applications. Most importantly, organizations should keep backups of all the data that is stored in a SaaS service.
A managed services provider (MSP) can help organizations map out a SaaS strategy that avoids vendor lock-in. The right MSP will have specific expertise in cloud technologies and can help identify SaaS solutions that will best meet the organization's needs. The MSP will also understand backup technologies that can protect against data loss or corruption as well as facilitate migration.
SaaS solutions offer many advantages over traditional onsite applications, but they come with a risk of vendor lock-in that can negatively impact an organization's operations and budget. Organizations should take steps to mitigate these risks in order to maximize the value of SaaS.
ABOUT MAINSTREAM TECHNOLOGIES
Mainstream Technologies delivers a full range of technology services in Arkansas and the surrounding region including managed technology services and consulting custom software development and cybersecurity services. We also offer industry-leading data center services in our Little Rock facilities. Established in 1996, Mainstream has earned a reputation for delivering quality, reliable, and professional technology services for public and private-sector customers across the United States.
Jeff Pracht
IT Business Development Manager
(479) 715-8629 Office
(501) 529-0008 Mobile