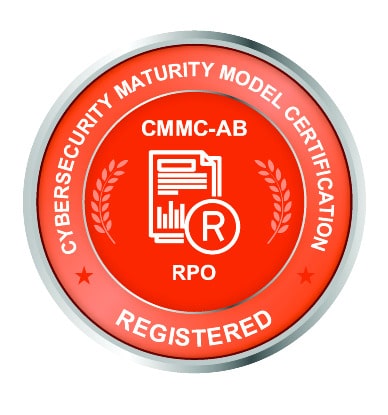 Little Rock, AR (Jan. 3, 2022) – Mainstream Technologies is proud to announce that it has been approved as a Registered Provider Organization (RPO) by the Cybersecurity Maturity Model Certification Accreditation Board (CMMC-AB). This designation allows Mainstream Technologies to provide consulting and cybersecurity management services to defense contractors and suppliers seeking to comply with CMMC cybersecurity standards. To learn more, visit https://www.mainstream-tech.com/solutions/cybersecurity-services/cmmc/. To access Mainstream Technologies through the CMMC marketplace, visit https://cmmcab.org/marketplace/mainstream-technologies-inc/.
Sara Christie, Mainstream Technologies' Security Customer Relationship Manager had this to say: "Mainstream's recognition by the CMMCAB as a Registered Provider Organization gives our clients the assurance that we will deliver best-practice cybersecurity consulting, training and solutions to help them meet CMMC requirements and to do their part to secure the Department of Defense Supply Chain. This includes businesses of all sizes including smaller, specialty businesses in the defense sector."
ABOUT CMMC
The Cybersecurity Maturity Model Certification (CMMC) is the cybersecurity framework and accompanying certification required by the US Department of Defense (DoD) beginning in 2021, with full adoption expected in 2025. The goal of CMMC compliance is to secure the DOD supply chain by protecting Federal Contract Information (FCI) and Controlled Unclassified Information (CUI). There are three levels of CMMC compliance. Each level requires more practice and controls than the previous.  A CMMC certification must be performed by a 3rd Party Assessor Organization (C3PA0) and is valid for three years. For an organization and its subcontractors to bid on a DoD contract, they must meet the CMMC-level requirements specified in the contract.
ABOUT MAINSTREAM
Mainstream Technologies creates, manages, and secures technology for clients in both the private and public sectors from its base in Little Rock, Arkansas, and satellite locations. With competencies in custom software development, managed technology services, data center services, and cybersecurity solutions, Mainstream offers diverse skill sets and experience across multiple industries, serving clients across the country. To learn more, visit Mainstream Technologies' website at www.mainstream-tech.com.
# # #