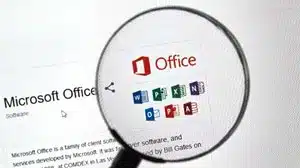 (August 21, 2023) Microsoft 365 offers proven business benefits, including any-time, anywhere access to applications and data and streamlined document management. The platform also features communication and collaboration tools that foster employee engagement. Subscribing to Microsoft 365 frees organizations from purchasing common productivity apps outright, allowing a potentially large capital outlay to be converted into a much lower monthly operational cost.
However, adopting Microsoft 365 can be difficult, particularly for smaller organizations with limited in-house expertise. IT teams often face steep learning curves that complicate adoption and prevent the organization from tapping the full potential of Microsoft 365.
Partnering with a managed services provider (MSP) eliminates these challenges. An MSP with expertise in Microsoft cloud platforms can ensure a smooth transition and help you maximize the value of your subscription.
Here are four reasons to utilize managed services for Microsoft 365.
License Management
When adopting Microsoft 365, organizations are faced with a dizzying array of license options that can be confusing to say the least. Many charts are available comparing the features and services available with each license. But if you're new to Microsoft 365, how do you know which services you'll need? And what if only some users need access to a particular service?
A recent CoreView study found that more than half of Microsoft 365 licenses are inactive, oversized, unassigned or underutilized. Your MSP partner can analyze your needs and recommend the best license plan for each user in your organization. The MSP can also help you manage your Microsoft 365 licenses to optimize costs and minimize waste.
Security and Regulatory Compliance
Microsoft protects its cloud platforms with state-of-the-art security tools. However, the cloud operates on a shared responsibility model. While Microsoft is responsible for protecting its platform, customers must secure their user identities, devices and data. One misconfiguration could lead to a devastating security breach. Phishing is also a major concern. Microsoft 365 users are bombarded with phishing scams hoping to lure them into divulging their credentials.
An MSP with expertise in Microsoft services will help ensure that the proper security controls are in place. Qualified MSPs can also implement backup systems to ensure critical data is protected, and data retention plans to meet legal and regulatory requirements.
Expert Management and Support
Microsoft 365 requires ongoing administration to function optimally. Administrators are responsible for managing users, groups and resources, monitoring reports, and performing other tasks. They must also handle password and security policies, ensuring critical information is protected. In addition, endpoint devices that access the Microsoft 365 environment must be secured from malware and other threats.
MSPs are well-equipped to take on these tasks. The MSP will handle ongoing maintenance and updates to ensure that the solution is performing optimally. You will also gain a dedicated support team that responds promptly to user support requests. This is especially important in remote and hybrid work environments where users may be offsite and working after hours. Professional support enhances the user experience and helps maximize your return on investment.
Ongoing Business Consulting
A key benefit of Microsoft 365 is the ability to scale and adapt to changing business requirements. It's easy to add users and services to increase efficiency and take advantage of new opportunities. However, few organizations are aware of all the platform's capabilities or how best to take advantage of them.
A best-in-class MSP will consult with you regularly to understand your business objectives and challenges. The MSP can then ensure that you have adequate resources to support your users and business processes. The MSP can also recommend Microsoft 365 services to eliminate bottlenecks and streamline workflows.
How Mainstream Can Help
The Mainstream team has extensive experience managing the Microsoft 365 platform for our customers. Let us help you take full advantage of Microsoft 365 while eliminating administrative and support headaches.
ABOUT MAINSTREAM TECHNOLOGIES
Mainstream Technologies delivers a full range of technology services in Arkansas and the surrounding region including managed technology services and consulting, custom software development and cybersecurity services. We also offer industry-leading data center services in our Little Rock facilities. Established in 1996, Mainstream has earned a reputation for delivering quality, reliable, and professional technology services for public and private-sector customers across the United States.
Jeff Pracht
IT Business Development Manager
(479) 715-8629 Office
(501) 529-0008 Mobile
Contact Us