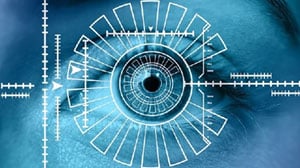 (July 29, 2022) The shift to remote and hybrid work models has contributed to a technology dilemma for most organizations. Accelerated adoption of cloud services, edge computing, and other digital technologies has enabled competitive advantages and new business opportunities. Unfortunately, it has also created a dramatically expanded attack surface with millions of new vulnerabilities.
Nearly all types of cyberattacks have increased over the past two years. Security analysts detected an average of 380,000 new malicious programs every day during 2021, an almost 6 percent increase over 2020. The sheer number of events and alerts can quickly overwhelm short-staffed IT security teams. That's why organizations need managed detection and response (MDR).
MDR solutions combine continuous monitoring, advanced analytics, and threat intelligence with the security expertise of a qualified managed services provider (MSP). MDR addresses the twin challenges of increasing numbers of advanced threats and a lack of cybersecurity security skills and resources.
Organizations Need Managed Detection and Response for Continuous Monitoring
Conventional wisdom has been that organizations should focus on protecting the perimeter of their office network. Still, the rise of remote work and the use of cloud services have removed this perimeter in many cases. This gives malicious actors new avenues of attack. Monitoring the perimeter is no longer enough. Organizations need to continuously monitor servers, endpoints, applications, and security devices to identify existing and evolving threats no matter their location. With a remote workforce, organizations rarely have management control over the network of the remote worker. Often this is a residential solution. A cloud solution like Microsoft 365 email is no longer inside the perimeter of the business.
MDR solutions collect, aggregate, and analyze data from across the IT environment to detect threats that have gotten past the firewall and other perimeter defenses. Analytics capabilities enable MDR solutions to identify behavior-based activities such as file alteration and connection to unauthorized remote hosts that can be indicators of compromise.
Organizations Need Managed Detection and Response for Threat Intelligence
Threat intelligence knowledge bases such as the SANS Internet Storm Center use crowdsourcing to continually collect information on common hacker tactics, techniques, and procedures. However, many organizations have difficulty processing and using threat data.
In a Ponemon Institute survey, 70 percent of IT security professionals said threat intelligence reports are too complicated to provide much insight. Survey respondents said they lack the staff expertise and the appropriate tools to handle the volume of threat data being reported adequately.
MDR solutions correlate security data with threat intelligence from multiple sources, providing in-depth information about IP addresses, URLs, domain names, and files that have been used to execute attacks. Such insights enable faster threat identification and response.
MSPs Provide Security Expertise
Qualified MSPs have advanced tools that reduce the amount of "noise" created by large numbers of security alerts and eliminate many false positives. Legitimate alerts generated by the MDR platform are escalated for further investigation. The MSP's team can then respond to and remediate threats or work with in-house security teams in a comanaged approach.
Security analysts also process threat data to create reports with actionable objectives. With a better understanding of how threat actors are targeting information, systems, and devices, organizations can pivot from a reactive security posture to begin actively hunting for stealthy threats. A proactive approach enables organizations to neutralize many threats before an attack occurs.
Conclusion
The need to greatly expand connectivity options combined with surging levels of cyber threats is creating an enormous challenge for organizations. The daily demands of remote workers and increasingly complex IT infrastructures make it difficult for IT teams to adequately investigate and respond to the overwhelming number of security alerts.
These challenges are driving the implementation of MDR solutions. According to a new report from Research and Markets, the MDR market is expected to see a compound annual growth rate of more than 19 percent through 2027. By combining advanced security technologies with expert analysis, MDR solutions can provide valuable insight into the threat landscape and help organizations combat sophisticated attacks.
ABOUT MAINSTREAM TECHNOLOGIES
Mainstream Technologies delivers a full range of technology services in Arkansas and the surrounding region including managed technology services and consulting, custom software development, and cybersecurity services. We also offer industry-leading data center services in our Little Rock facilities. Established in 1996, Mainstream has earned a reputation for delivering quality, reliable, and professional technology services for public and private-sector customers across the United States.
Jeff Pracht
IT Business Development Manager
(479) 715-8629 Office
(501) 529-0008 Mobile