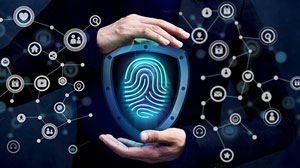 (April 7, 2022) In the days of the traditional "network perimeter," security tools such as firewalls and intrusion prevention systems were the primary defense against cyberattacks. If you could keep outside threats from somehow penetrating or circumventing the exterior wall, the network would remain safe.
The problem is that the traditional network perimeter no longer exists. Users can access IT resources from any location on any device. Data now resides in branch facilities, remote data centers, and cloud environments. The network perimeter is "defined" when and where users attempt to access these resources.
Today's dynamic network perimeter demands robust identity management. Although perimeter security is still important, organizations must reliably authenticate users and limit the resources they're allowed to access to mitigate cybersecurity threats.
Understanding Identity Management
Identity management is the process of defining and administering user access privileges and authenticating and authorizing users. The decision to grant access is based on the credentials the user provides. Once the user's credentials are authenticated, identity management enforces permissions that dictate which resources the user may access.
Best-in-class solutions make it easy to onboard new users, manage existing users, and offboard users who are no longer authorized to access the network. Facilitating user access efficiently and quickly increases productivity and reduces the risk of workarounds that weaken security. Identity management solutions should also enable access by customers, vendors, and other third parties without compromising network security.
Many identity management systems also offer single sign-on functionality, allowing to access multiple systems with the same credentials. This creates a simpler user experience and eliminates the need to manage multiple usernames and passwords.
Strictly Controlling Access
Identity management systems also allow IT to define roles for groups of users who have similar access requirements. Most importantly, identify management helps ensure that user privileges are managed throughout their lifecycle and that policies are enforced uniformly across all systems.
Many organizations provide users with more access privileges than they need, which increases the risk of a security breach. Identity management makes it easier to apply the principle of least privilege, in which users are given only the access they need to do their jobs. Only a limited number of key personnel should have administrator-level privileges, and each administrator should have separate credentials.
Managing "machine" identities is also important. Organizations have growing numbers of applications and devices that directly access critical systems. In many cases, credentials are hardcoded into applications, and devices have default or weak passwords. If these applications or devices are compromised, an intruder could gain access to the entire network.
Developing an Effective Solution
The first step toward effective identity management is to determine what IT resources need to be protected. This involves taking inventory of IT systems, including hardware, software, applications, and data. Rank each system based on the risk created by unauthorized access and prioritize those systems that represent the greatest risk. Administrator-level access to all systems should be strictly controlled.
Typically, IT will need to work with the human resources department and line-of-business managers to define user groups and access policies. It's important to carefully develop policies and review individual user privileges against actual access needs.
Identity information may be scattered across multiple repositories, such as Active Directory and human resources systems. These will need to be synchronized to provide a "single source of truth."
User identities are the new perimeter, one that is constantly changing and difficult to secure. Identity management is critical to protecting today's dynamic network perimeter and controlling access to systems and sensitive data.
ABOUT MAINSTREAM TECHNOLOGIES
Mainstream Technologies delivers a full range of technology services in Arkansas and the surrounding region including managed technology services and consulting, custom software development, and cybersecurity services. We also offer industry-leading data center services in our Little Rock facilities. Established in 1996, Mainstream has earned a reputation for delivering quality, reliable, and professional technology services for public and private-sector customers across the United States.
Jeff Pracht
IT Business Development Manager
(479) 715-8629 Office
(501) 529-0008 Mobile