Brings 10 years experience
(Little Rock, Ark.) – (Aug. 15, 2019) — Mainstream Technologies is pleased to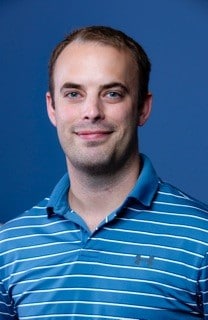 announce the hiring of Matt Stewart as Software Developer. His responsibilities will include the design, development, and deployment of full-stack software solutions.
Before joining Mainstream, he served as a Distributed Software Developer at Transamerica Corporation for seven years working in their employee benefits, individual insurance, and retirement areas. Prior to that, he spent four years as desktop support technician. As an adjunct professor, he also taught software development courses in the College of Business at UALR.
Matt holds a Bachelor of Science degree from the University of Texas at Tyler in Computer Information Systems. He also has a Masters of Science from UALR in Management Information Systems. Matt Lives in Little Rock with his wife and their two little girls. He serves as a deacon at Windsong Church of Christ and enjoys being outdoors playing golf, basketball, and running.
According to Steve Althoff, Director of Software Development: "Matt is a great addition to our development team. He has been with us for a very short amount of time but has already made a huge impact on our development team. His attention to detail and passion for constantly improving his craft will help Mainstream deliver quality solutions to our customers."
ABOUT MAINSTREAM
Since 1996, Mainstream (www.mainstream-tech.com) has evolved into one of the most established IT services companies in the Mid-South, serving clients from its Arkansas locations including headquarters in Little Rock, a second operations facility in Conway, as well as a sales office in Bentonville. Their staff of information technology professionals serves business and government customers across the nation with Managed IT Services, Custom Software Development Services, Cyber Security Services, and Hosting.