BRINGS 6+ YEARS EXPERIENCE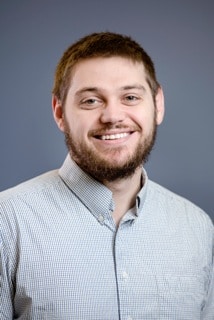 (Little Rock, Ark.) – (March 7, 2018) — Mainstream Technologies is pleased to announce the hiring of Daniel Tate as a software developer. His responsibilities will include the design, development, and deployment of web solutions using .Net technologies.
Daniel has nearly 7 years of experience, most recently as a Northrop-Grumman contractor on behalf of the Arkansas Department of Human Services. He also served as a software developer for DataPath, a Little Rock company specializing in technology solutions for consumer-directed healthcare accounts.
He has 3 ½ years of college towards a Computer Science degree from Harding University. He and his wife live in North Little Rock with their two children. Daniel volunteers at a local high school teaching the drumline in their music department.
According to Steve Althoff, Director of Software Development: "We are excited to have Daniel working with us here at Mainstream. Daniel's past experience in developing and supporting multiple applications in a complex environment will be a great benefit to our clients. Welcome aboard, Daniel!"
Since 1996, Mainstream has evolved into one of the most established IT services companies in the Mid-South, serving clients from its headquarters in Little Rock and its second operations facility in Conway, as well as a sales office in Bentonville. Their staff of information technology professionals serves business and government customers across the nation with Managed IT Services, Custom Software Development Services, and Hosting.