(Little Rock, Ark.) – (Aug. 15, 2019) — Mainstream Technologies is pleased to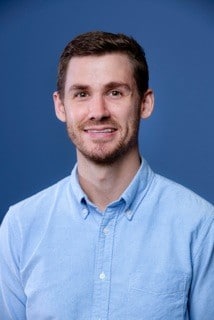 announce the hiring of Cory Baker as Software Developer. His responsibilities will include the design, development, and deployment of web solutions.
Before joining Mainstream, he spent seven years in New York City where he studied Mechanical engineering at the City College of New York, completed a coding boot camp in the fundamentals of computer science and web development, and worked with a digital consultancy firm in addition to doing freelance mobile development for iOS and Android. He moved back to Arkansas from New York to be closer to family and to play more golf.
According to Steve Althoff, Director of Software Development: "Cory is a great addition to our software development team. His innovative approach to building web applications and his experience with mobile development will help ensure our solutions are able to meet the future needs of our customers. It is a pleasure having him on our team."
ABOUT MAINSTREAM
Since 1996, Mainstream (www.mainstream-tech.com) has evolved into one of the most established IT services companies in the Mid-South, serving clients from its Arkansas locations including headquarters in Little Rock, a second operations facility in Conway, as well as a sales office in Bentonville. Their staff of information technology professionals serves business and government customers across the nation with Managed IT Services, Custom Software Development Services, Cyber Security Services, and Hosting.
#