BRINGS 8+ YEARS EXPERIENCE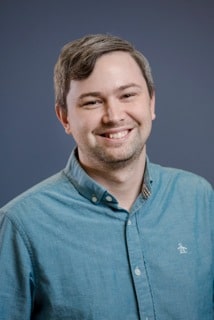 (Little Rock, Ark.) – (March 8, 2018) — Mainstream Technologies is pleased to announce the hiring of Ben Meadors as a software developer. His responsibilities will include the design, development, and deployment of data and web solutions using .Net technologies.
Ben has over eight years of experience, most recently with Lindsey Software as a senior software engineer, where he was dedicated to the company's Housing Manager.com product. Prior to that, he was with Metova for two years, working exclusively on special-education software, and eventually rose to director of technology. Ben was also a web developer with the Arkansas Department of Transportation for five years.
He has a Bachelor of Science in Computer Science from UALR, with a minor in Information Assurance, which concerns information security. Ben lives in Maumelle with his wife and one-year-old son. In his spare time, he likes to contribute to open-source software projects whenever possible.
Steve Althoff, Director of Software Development, added: "Ben brings a lot of energy to our development team. His enthusiasm and dedication to the art of software development are contagious. I am excited to see how this energy will infect our development teams and our clients."
Since 1996, Mainstream has evolved into one of the most established IT services companies in the Mid-South, serving clients from its headquarters in Little Rock and its second operations facility in Conway, as well as a sales office in Bentonville. Their staff of information technology professionals serves business and government customers across the nation with Managed IT Services, Custom Software Development Services, and Hosting.
#