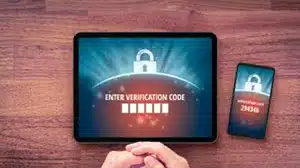 (May 8, 2023) Microsoft 365 is the world's most popular cloud service with roughly 345 million paid users. As of 2022, M365 commanded a jaw-dropping 47.9 percent of the cloud services market. That's not surprising given the business world's reliance upon productivity applications such as Excel, Word, and PowerPoint and powerful collaboration tools like Teams and SharePoint.
Predictably, that popularity makes M365 an incredibly inviting target for cybercriminals. Microsoft officials say there are more than 300 million fraudulent sign-in attempts to M365 services every day. The company reports that its security teams thwart all but 0.01 percent, but that still represents some 30,000 successful daily attacks.
The good news is that organizations with M365 subscriptions can prevent the vast majority of those attacks with a few relatively simple adjustments. The bad news is that many organizations are not following security best practices.
Shared Responsibility
Although Microsoft and other major cloud service providers spend billions on cloud security each year, that doesn't relieve their customers of accountability. All cloud providers operate under a shared responsibility security framework in which users and the provider are responsible for different aspects of security. Generally speaking, providers are responsible for securing their cloud infrastructure, but customers are responsible for securing any data they put in the cloud and protecting user credentials.
However, a recent study by CoreView found that 90 percent of organizations had readily identified issues across four key security controls: password policies, multifactor authentication, email security, and failed logins. The remaining 10 percent had gaps in two of these areas.
Enforcement of password policies is a significant weakness, with 83 percent of organizations failing to ensure that strong password requirements are being met. Additionally, 22 percent had MFA disabled for one-third or more of their users, and 42 percent had it disabled for at least one-third of their admin accounts.
Easy Authentication
Microsoft says 99.9 percent of M365 account breaches would have been stopped if their customers were using MFA. MFA boosts security by requiring a combination of verification factors, reducing reliance on passwords. However, the SANS Institute reports that many companies don't implement MFA because they don't fully understand how it works. They believe it requires external hardware devices and fear implementation could lead to disruptions and downtime.
In truth, implementing MFA in M365 is much easier than most think. It is included as a standard feature in all M365 subscriptions. Once your system administrator enables MFA for the organization, users logging in to the service will be prompted to set up MFA for their accounts. They can choose between text, email, phone call, or app notification for their secondary verification method.
It's easy to change your MFA settings if necessary. You just have to log into your M365 portal, click on the tools icon in the upper right corner of the page, and choose "Microsoft 365 settings" from the drop-down menu.
Access Management and Education
Companies can further boost M365 security by implementing identity and access management tools that manage access privileges with a combination of user provisioning, password management, single sign-on, and other technologies. These tools can be used to enforce least-privilege access principles that ensure users are limited to only the data and systems access necessary for their jobs.
Employee education is also crucial for boosting cloud security. Training that focuses on strong password practices, recognizing phishing emails, and understanding company security policies can improve security awareness and help create a strong "human firewall."
With more and more cyberattacks targeting M365 accounts, organizations must take steps to protect their user credentials and data. Mainstream can help with employee awareness training and guidance on user authentication, encryption, and access management. Call us to learn more.
ABOUT MAINSTREAM TECHNOLOGIES
Mainstream Technologies delivers a full range of technology services in Arkansas and the surrounding region including managed technology services and consulting, custom software development, and cybersecurity services. We also offer industry-leading data center services in our Little Rock facilities. Established in 1996, Mainstream has earned a reputation for delivering quality, reliable, and professional technology services for public and private-sector customers across the United States.
Jeff Pracht
IT Business Development Manager
(479) 715-8629 Office
(501) 529-0008 Mobile