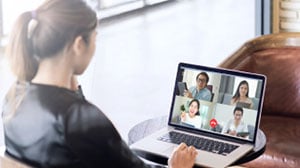 A robust, reliable IT infrastructure is a business imperative, but today's increasingly complex IT systems can distract an organization from its core business functions. A Little Rock Technology provider helps customers focus on their core business.
Maintaining servers, networking gear, end-user devices and network security can be costly and time-consuming. In fact, at least two-thirds of the typical IT budget is just to sustain operations — "keeping the lights on" without contributing to business growth or competitive advantages.
Mainstream Technologies, a Little Rock technology provider can help organizations reduce operational costs while improving the availability and security of their IT environment. Mainstream will assess the environment and take steps to ensure stability and streamline administration. Mainstream will then keep systems up-to-date and secure so in-house staff can focus on customer service, product development, and other initiatives necessary to increase profitability.
It's similar to partnering with a law firm, tax consultancy or other professional organization. Rather than keeping those skills on staff, it usually makes more sense to leverage Mainstream's experience and deep bench of engineers.
Ideal for SMBs
Small to midsize businesses (SMBs) find it particularly challenging to maintain the staff needed to keep their IT infrastructures in tiptop shape. Often, IT responsibilities fall to whoever has the most technical knowledge, and that person's attention is divided among routine maintenance, special projects and putting out the inevitable "fires."
Keeping up with new developments in hardware, software and cloud services can be overwhelming for IT staff who are already stretched thin. Any IT issue quickly becomes more difficult and expensive to resolve if in-house staff members are not aware of the latest tools and problem-solving methodologies.
In addition, the IT environment is constantly changing — organizations frequently add new assets, remove others or upgrade existing components. That's why maintaining the infrastructure and isolating and resolving problems are such time-consuming and ongoing challenges.
Even if an organization can hire high-quality IT staff, it can be difficult to retain that staff in today's competitive market. Allocating time and budget for training can be challenging. SMBs with the resources to train IT support personnel often see those same individuals leave for better professional opportunities. Faced with this tug-of-war between IT requirements and the shortage of skilled personnel, it makes good business sense to partner with Mainstream Technologies.
Reducing Risk
Mainstream has specific expertise in the management, monitoring, and maintenance of network devices, servers, software, security, and more. Our team members hold industry-recognized certifications and have extensive hands-on experience.
Mainstream's processes and dedicated capabilities enable organizations to reduce their technical, financial, and business risks. Our service model is proactive, designed to recognize potential problems and address them before they cause downtime.
With Mainstream, SMBs can have the best of all worlds: enterprise-class tools for proactive network management and on-call expertise, all tailored to meet specific business requirements. It's a cost-effective, reliable solution that enables organizations to focus resources on activities related to their core mission and competitive strength.
Few SMBs have lawyers or tax accountants on their payroll, even if their business depends on those services. They can look at IT in much the same way. Although IT is essential to business, it's often too difficult and time-consuming to maintain it in-house. With Mainstream as a strategic partner, SMBs can eliminate those headaches, gain a better-performing IT environment and stay focused on their core business.
ABOUT MAINSTREAM TECHNOLOGIES
Mainstream Technologies is a Little Rock technology provider that delivers a full range of IT services in Little Rock, Arkansas, and the surrounding region including custom software development and cybersecurity services. We also offer industry-leading data center services in our Little Rock facilities. Established in 1996, Mainstream has earned a reputation for delivering quality, reliable, and professional technology services for public and private-sector customers across the United States. For more information, click here.