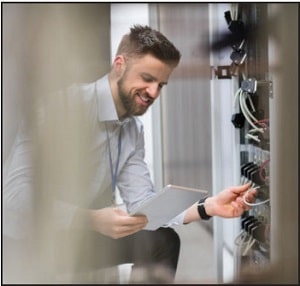 Since Covid, organizations are feeling the strain of supporting their IT staff who working hard to support their remote workers. Outsourcing some of their support functions to a reputable managed IT services provider can help relieve a taxed IT staff so they have the capacity to focus on issues that can improve the business. In this co-managed IT arrangement, the outsourced provider simply fills a gap in the overall organization to offload tasks from in-house IT staff. Mainstream Technologies is a Little Rock managed IT services provider that routinely supports organizations with in-house IT staff.
Qualified MSPs are accustomed to delivering remote support services to their customers. They understand distributed networks and have invested in industry-leading monitoring and management platforms. They have the expertise to handle diverse support requirements, and the staff resources to respond quickly to user requests. This helps ensure that remote workers stay productive while enabling in-house IT teams to focus on other tasks and initiatives.
This approach is ideal for organizations that have full-time IT staff but are struggling to meet growing business and user demands. This partnership can improve the morale of in-house IT staff and relieve them of the pressure of day-to-day administrative troubleshooting tasks. It can create an environment that can increase job satisfaction and decrease the risk of turnover.
ABOUT MAINSTREAM TECHNOLOGIES
Mainstream Technologies is a Little Rock, managed IT services firm that delivers a full range of technology services. Mainstream is also one of the top cloud managed providers in Arkansas. Established in 1996, Mainstream has earned a reputation for delivering quality, reliable, and professional technology services for public and private-sector customers across the United States.