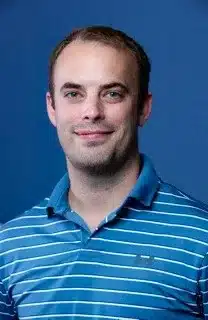 (Little Rock, AR) – (Oct. 10, 2023) – Mainstream Technologies is proud to announce the acceptance of Matt Stewart into the Leadership Greater Little Rock (LGLR) Class XXXIX. Matt has been a software engineer for 13+ years of which four have been with Mainstream Technologies, Inc. Jeff Byers, Vice-President of Software Solutions at Mainstream added: "Matt is a high integrity individual who has a passion for continuous learning. Leadership Greater Little Rock will be a great experience for him and he will be a great asset to Class XXXIX!"
ABOUT LGLR
Leadership Greater Little Rock is aimed at developing a network of competent leaders for present and future community needs. To meet this goal, LGLR seeks to:
Identify and motivate individuals with leadership potential
Acquaint them with community needs, challenges and opportunities
Offer a forum of exchange on methods for dealing with community issues
Challenge potential leaders to become involved with local issues and the decision-making process.
Leadership Greater Little Rock (LGLR) is a nine-month community leadership program committed to enhancing and connecting leaders from businesses, nonprofits and government.
ABOUT MAINSTREAM
Mainstream Technologies (www.mainstream-tech.com) is a technology services company headquartered in Little Rock, Arkansas that creates, manages, and secures technology for business and government customers across the nation through its Custom Software Development Services, Managed Technology and Hosting Services, and Cyber Security Services.
# # #