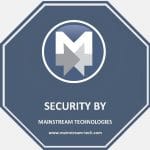 Why are these warnings important?
Like the real world, technology and the internet present dangers as well as benefits. Equipment fails, attackers may target you, and mistakes and poor judgment happen. Just as you take precautions to protect yourself in the real world, you need to take precautions to protect yourself online. For many users, computers and the internet are unfamiliar and intimidating, so it is appropriate to approach them the same way we urge children to approach the real world.
What are some warnings to remember?