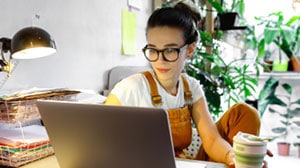 Small businesses should invest in IT to reduce the risk of downtime, increase productivity, and open up opportunities for process improvement. Together these productivity gains can help you become more efficient, reduce operational costs which often yields competitive advantages in the marketplace.
The Impact of Downtime
Most small businesses depend upon the availability of their IT systems for day-to-day operations and revenue-generating activities. If these systems do not perform well, sales, customer service, productivity, and reputation suffer.
However, many businesses tolerate outages and downtime. It becomes the norm. Employees create workarounds for when "their computers are down" so they can continue to work. These workarounds are inefficient and add significant cost because it takes more time and effort to complete a task when systems are down. In today's 24×7 business environment that increasingly relies on remote workers, downtime can have an even greater impact.
Why Downtime Is So Expensive
In the IT industry, system availability is typically expressed as a number of 9s — "five 9s" means that systems are up and running 99.999 percent of the time and unavailable just .001 percent of that time. While that sounds like an infinitesimal amount, that .001 percent equates to 8.76 hours of downtime per year or approximately 45 minutes per month.
"Many businesses put up with significantly more downtime than .001 percent when you add up all the small outages and slowdowns," Mark. McClelland, co-founder of Mainstream Technologies says. "Small business owners don't realize how much downtime is costing their business."
According to an IDC study conducted in 2015, downtime costs small to midsize businesses $137 to $427 per minute. Odds are the costs are even higher today. What's more, the expenses associated with recovering data and getting systems back up and running represent only a small component of that cost.
"If employees cannot process orders or handle customer inquiries because their systems are unavailable, revenue is lost," said Mr. McClelland. "To calculate the cost of downtime, start by determining how much money is generated per hour in your business. Then estimate what percentage of that revenue relies upon your computer systems. This will give you revenue lost per hour of downtime."
The intangible consequences of downtime include lost business opportunities, customer churn, and damage to your reputation. This will vary depending upon the extent of the outage, the demographics of your customers, and how reliant your business is on technology. Downtime can have a long-term impact on future sales if not handled properly. The longer the outage, the greater the opportunity costs.
"Once you have these values estimated, add them up to get a sense of the total cost of downtime to your business," Mr. McClelland said. "The number is likely to be eye-opening. Keep these costs in mind as you consider proactive technology investments."
The Impact of Lost Productivity
Lost productivity is another significant factor of downtime cost and a reason to invest in IT. If employees are working to get your systems back online — or worse, sitting idle — they are not doing the productive work you're paying them for. To calculate the cost of lost productivity, determine how much of each employee's productive work is dependent on computer systems. Multiply that percentage by the employee's hourly rate. Add up the costs for all employees and you will have the lost productivity costs per hour of downtime.
Why should your small business invest in IT?
Invest in IT, reduce your technology debt which will open up new opportunities for improvement that weren't available before. Optimized technology offers many benefits, productivity gains, reduced operational costs, new market opportunities and can even contribute to employee job satisfaction.
ABOUT MAINSTREAM TECHNOLOGIES
Mainstream Technologies is a Little Rock, AR IT service company. We offer managed technology services, data center services, custom software development, and cybersecurity services. If you would like help analyzing the ROI of proactive IT management, call us @ 800.550.2052 or click here to send us an email.