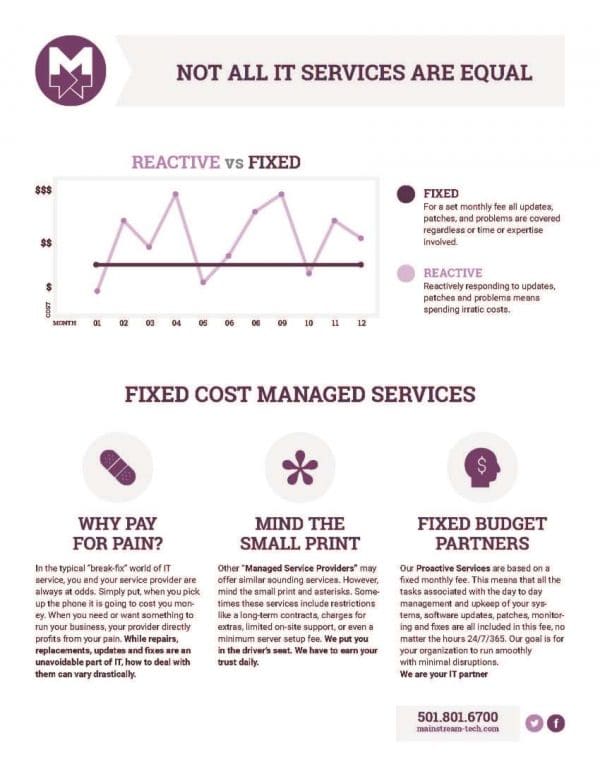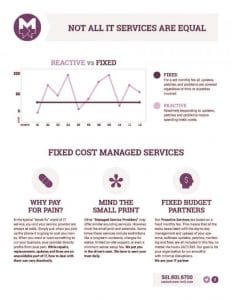 Our managed services are configured to fit your specific needs.  Our services range from an 'ALL IN' approach if you need to outsource your IT support completely.
If you only need help to manage your server infrastructure so you're freed up to work on other things, we can do that as well.
To learn more about the details of our standard offers, click here.
Keep in mind that these offers are very easily customized to meet your unique needs.
If you would like to speak to us about your technology environment, please send us an email.