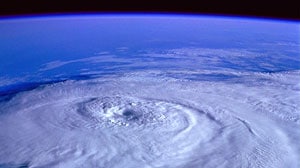 (July 2020) In 2012, as Hurricane Sandy moved up the East Coast of the U.S., between 60,000 and 100,000 small businesses were negatively impacted by the storm and its aftermath. Approximately 30 percent of those small businesses ultimately failed. As business owners came to grips with the physical damage caused by the storm, many were also faced with the loss of one of their most important assets: their data.
Research shows that up to a third of organizations never back up their data, with many reporting that backup processes have simply become too complicated and time-consuming. Many of those that do perform backups do so infrequently, perhaps just once a month. Few regularly test their backups to ensure they are working properly.
Risk is amplified in many organizations due to the misperception that backup is essentially the same as disaster recovery. As many of those businesses impacted by Hurricane Sandy realized, simply having a copy of your data isn't enough to ensure continuity of operations in the event of a catastrophic event — you must be able to restore and access that data in a timely fashion. A solid disaster recovery plan addresses not just backup, but the efficient recovery of data as well as essential systems and applications.
Better Safe Than Sorry
A comprehensive backup and disaster recovery (BDR) solution helps to mitigate these risks by providing both continuous backup and rapid data restoration in the event of a crisis. Most BDR solutions include several other important data-protection features such as built-in testing capabilities and automatic failover to cloud-based systems in the event of business disruptions.
For many organizations, a managed BDR solution such as Mainstream's GetITBack service is an even better option. It gives you all the data protection benefits of BDR while allowing you to optimize costs and offload the management burden to our team of data protection specialists.
GetITBack uses a combination of software agents and backup appliances to create both local and offsite backups daily — or more frequently if desired. Backups are verified daily, and you have the option of conducting more detailed quarterly tests. You also have the option of using our SOC 2 Type 2 certified data center for your failover site.
Unlike conventional file-based backup products, our solution uses software agents to create an image of the entire system, including the operating system, settings, software, and data. Once the base image is created, the system conducts incremental backups at your desired frequency. Because the full system image is regularly updated, there is no need to reinstall the operating system and restore a mixture of individual files to perform a complete restore. This minimizes downtime by ensuring that applications and servers are always available, and data can be recovered quickly and easily.
A Lifeline for Remote Workers
Another key component of GetITBack is a backup appliance deployed at the customer site. The appliance keeps a copy of the backup images received from installed agents and also replicates images to an offsite location such as cloud storage. This approach speeds up the recovery process by offloading the computing workload that typically runs on a local server.
A managed BDR approach is particularly useful now that companies must support large numbers of remote workers who have essential company data and applications on laptops, tablets, and home computers. With agents installed on these devices, GetITBack creates a centralized backup that ensures essential resources are protected and recoverable.
Although the consequences of data loss are well understood, too many businesses don't have an acceptable backup and recovery strategy in place. According to one new survey, more than 40 percent of global businesses reported losing money and productivity due to data loss. Give Mainstream Technologies a call and let us show you how our GetITBack service can create a safety net for your data, systems, and applications.
Jeff Pracht
IT Business Development Manager
(479) 715-8629 Office
(501) 529-0008 Mobile