(August 1, 2023) Co-managed IT services help short-staffed IT teams access the expertise and manpower they need.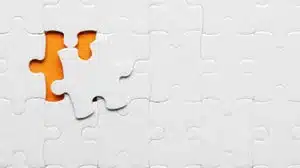 Under the best of circumstances, it would be difficult for any organization to maintain all the in-house skill sets needed to support every application, device, and service comprising today's complex IT environments. With today's global IT skills shortage, it is practically impossible.
Nearly all senior IT leaders (98 percent) say their organizations are facing IT skills gaps, and 73 percent say that acquiring IT talent has never been harder, according to recent research from Salesforce's MuleSoft division.
"Shifting economic headwinds are making technology even more fundamental to success across every part of the business, including sales, service, marketing, commerce, and IT," said Matt McLarty, Global Field CTO, MuleSoft. "As IT leaders struggle to fill roles to support this additional demand, the traditional playbook is in question.
"The current economic climate leaves IT leaders no choice — they have to do more with less."
Co-managed IT services arrangements give organizations an efficient way to access the expertise they require. Like other staff augmentation models, co-managed IT services provide additional manpower and expertise to help customers address their IT requirements. Unlike other models, however, the co-managed approach gives organizations much greater control. The customer's own in-house IT team maintains full control of the arrangement, directing external staff on whatever tasks are necessary to meet its particular needs.
An IT Partnership
With fully outsourced IT services, a managed services provider (MSP) essentially takes the lead role in all IT operations. A co-managed IT engagement is closer to a partnership than a typical outsourcing arrangement. The in-house IT manager and staff take the lead on all projects, directing external staff to ensure that services are customized to meet the organization's technical and operational requirements.
Here are some of the key IT functions that co-managed services providers can assist with:
Network monitoring and management: Providers can monitor and manage network infrastructure around the clock to detect network outages or security events before they result in costly downtime or data loss. Combined with 24×7 help desk services, remote monitoring helps ensure quick resolution of any issues that could hamper productivity.
Cybersecurity: The increased dependence on devices outside company control creates multiple attack surfaces. An MSP can provide guidance to ensure employees are using good security practices from home. A provider can also ensure that application updates and patches are properly applied.
Help desk support: Working with a provider allows organizations to offer after-hours coverage that would not otherwise be possible due to staff and budget limitations. The provider's team of skilled technicians can resolve software and hardware problems faster, which helps keep the customer's team working with minimal interruptions.
Backup and disaster recovery: Providers can help set up and manage backup and disaster recovery solutions to ensure business data is protected. Additionally, the provider's team can test backups frequently to ensure they are working properly and readily available in the event of a system outage or failure.
Cloud services: Accelerated adoption of cloud-based services has increased IT management complexity. Co-managed IT teams can help internal staff configure and support public, private, hybrid, and multi-cloud environments with migration guidance, cost management strategies, performance optimization, and security and compliance controls.
Additional Benefits
Increased flexibility is another key advantage of co-managed IT. It allows companies to scale staffing levels up or down as needed for certain projects. It also saves time by eliminating the recruiting and training process — the supplemental staff already has the skills needed to hit the ground running. Plus, they're available 24 hours a day, 365 days a year to meet mission-critical requirements.
Providing reinforcements can also boost morale for understaffed and overstressed internal IT teams. Accelerated IT changes to support remote workforces, cloud migration and increased digitization puts a significant strain on IT staff. In a recent Enterprise Strategy Group survey of help desk teams, 65 percent said they are stressed and facing burnout. An MSP's team can relieve internal staff of many mundane and time-intensive troubleshooting tasks, allowing them to use their time and talents in more rewarding ways while helping the company operate more effectively and efficiently.
"IT talent shortages can have a significant impact on an organization's ability to operate efficiently, compete effectively, and achieve its strategic goals," said Mark McClelland, co-founder and vice president of Mainstream Technologies. "Co-managed IT services can help organizations optimize their IT operations and reduce costs by leveraging the strengths of both their internal staff and an external provider. This collaborative approach allows for a more efficient allocation of resources and can lead to improved business outcomes."
ABOUT MAINSTREAM TECHNOLOGIES
Mainstream Technologies delivers a full range of technology services in Arkansas and the surrounding region including managed technology services and consulting, custom software development and cybersecurity services. We also offer industry-leading data center services in our Little Rock facilities. Established in 1996, Mainstream has earned a reputation for delivering quality, reliable, and professional technology services for public and private-sector customers across the United States.
Jeff Pracht
IT Business Development Manager
(479) 715-8629 Office
(501) 529-0008 Mobile
Contact Us