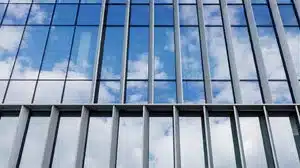 (July 10, 2023) Small to midsize businesses (SMBs) can gain a number of business, financial, and technical benefits by moving to the cloud. The cloud enables you to preserve capital and gain a future-proof environment rather than maintain a lot of depreciating IT assets. You can buy what you need and scale the environment up or down to meet changing requirements. Applications and data will be better protected against security threats and accessible in the event of a disaster. New applications and services can be implemented quickly and with minimal risk, giving your organization competitive advantages. The decision to move to the cloud is only the first step. You must then determine which applications and services are best suited to cloud migration. Based on that analysis, you must select a cloud service provider that best supports those workloads. That's easier said than done.
Each cloud provider offers a slightly different mix of services with varying service level agreements (SLAs) and pricing structures. How do you know which solution is right for your business?
Tradeoffs of Major Cloud Providers
It can be tempting to avoid evaluation headaches by going with a known entity such as AWS or Azure. These cloud providers offer powerful tools but may not be the best choice for SMBs just getting started in the cloud. Some of the challenges include:
Complexity. It's relatively easy to get started with the major cloud providers, but you may face a steep learning curve when it comes to managing the cloud environment.
Risk. If you misconfigure something, you can open the door to serious security risks — a recent study found that about 75 percent of organizations on AWS have some sort of misconfiguration that impacts security.
Cost. The major cloud providers offer steep discounts if you prepay for services or commit to a one- to a three-year contract ("committed use"). If you're just getting started in the cloud, you won't know how much capacity you'll need over the next three years. You may wind up with cloud capacity sitting idle or overuse capacity and have to pay more for on-demand services.
Vendor Lock-In. Moving applications and data out of the cloud can be costly and difficult, even without a committed use contract.
Support. Large cloud providers prefer to handle most support requests via email. Priority and phone-based support costs extra.
Benefits of a Local Provider
Local and regional providers offer a cost-effective alternative. A qualified provider will become more of a partner, getting to know your business and IT objectives. Typically, they are more willing to customize a service package so that you pay for precisely the resources you need. They can also help you plan for future growth and scale their offerings to meet your changing requirements.
Of course, it's critically important to vet local providers to avoid any potential pitfalls. You must ensure that the provider can deliver the performance, availability, and security you need for your business-critical applications.
With cloud services from Mainstream, you gain enterprise-class capabilities from a regional provider you know and trust. Our SSAE-16 SOC 2 Type II data center enables us to deliver the highest levels of performance, availability, security, and regulatory compliance. You can host your equipment in our facility, or take advantage of our compute and storage capacity in an Infrastructure-as-a-Service (IaaS) model. And you won't be left alone — our fully managed solution includes industry-leading expertise and highly responsive support.
Best of all, you can visit our state-of-the-art facility and see exactly where your applications and data will be hosted. We invite you to schedule a tour of our data center and a no-obligation consultation to discuss your cloud requirements.
ABOUT MAINSTREAM TECHNOLOGIES
Mainstream Technologies delivers a full range of technology services in Arkansas and the surrounding region including managed technology services and consulting, custom software development, and cybersecurity services. We also offer industry-leading data center services in our Little Rock facilities. Established in 1996, Mainstream has earned a reputation for delivering quality, reliable, and professional technology services for public and private-sector customers across the United States.
Jeff Pracht
IT Business Development Manager
(479) 715-8629 Office
(501) 529-0008 Mobile
Contact Us