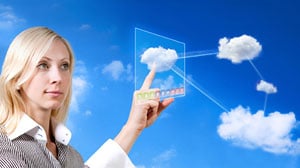 (December 23, 2021) Cloud usage has expanded significantly over the past two years as organizations have retooled their operations to support a remote and hybrid workforce. According to one recent study, 88 percent of organizations are now using at least one cloud platform, up from 72 percent in 2019. With the cloud making up an ever-greater proportion of the IT environment, organizations should learn how to forecast cloud costs and develop a realistic cloud budget. However, estimating cloud expenses can be difficult, and many organizations discover that costs exceed their expectations.
According to the Flexera 2021 State of the Cloud Report, public cloud costs exceed budget by 24 percent on average, and customers estimate that up to 30 percent of the typical cloud spend is wasted. After working with organizations to identify cloud waste, Flexera has determined that actual waste is 35 percent or more on average.
Meanwhile, organizations plan to increase their cloud-spend by 39 percent over the next 12 months. That's why it's more important than ever to develop strategies and processes for forecasting and optimizing cloud costs.
The Cloud Is Different
Budgeting for traditional IT initiatives involves a relatively small number of factors. Elements include the capital costs of the equipment, software licenses and maintenance contracts, implementation costs, administration, facilities, power, and cooling. The analysis requires some number-crunching, but it's fairly straightforward.
Many organizations try to shoehorn cloud budgeting into this same model. There are two problems with this approach. First, it often leads to a poor cloud design and a failure to capitalize on the benefits of the cloud. Organizations overprovision resources in anticipation of future needs and get billed for those resources even though they're not being used. They build in layers of redundancy to ensure high levels of availability, often exceeding the workload's requirements.
Second, the traditional IT model fails to fully consider the dynamic nature of cloud expenses, and simple steps organizations can take to rein in costs. Fewer than half of organizations surveyed by Flexera are using automation to shut down workloads when they're not needed or right-size cloud instances during periods of lower demand.
Furthermore, few organizations are aware of all the cloud services in use. Individual users and groups can spin up new cloud services with little oversight, and these costs are seldom tracked back to the appropriate business unit or project.
The Budgeting Process
Cloud budgeting should begin with an accurate inventory of the cloud environment. Automated tools can discover cloud instances and services in use and provide visibility into current utilization, costs, and growth rate.
Cloud reporting tools monitor cloud services and report on consumption by account, user, transaction, or other metrics. This can provide insight into orphaned cloud instances and those that aren't sized correctly for the workload. Turning off unused services and right-sizing underutilized systems can go a long way toward eliminating waste.
Once services have been right-sized, they should be reviewed to identify systems that are running 24×7. It may be appropriate to purchase reserved instances to support these systems at a lower cost. Systems with low utilization can be grouped to maximize the value of service provider discounts.
Cloud cost optimization isn't a one-time activity. Because cloud services continually generate costs, ongoing monitoring is needed to ensure that expenses remain within targets. That's why it often makes sense to partner with a managed services provider with the expertise and tools to monitor the cloud environment.
As organizations dedicate an ever-larger portion of the IT budget to cloud services, they are rightfully concerned about spiraling costs. An understanding of the dynamic nature of the cloud environment and the right monitoring and management approach can help organizations develop a workable cloud budget and optimize costs.
ABOUT MAINSTREAM TECHNOLOGIES
Mainstream Technologies delivers a full range of technology services in Arkansas and the surrounding region including managed technology services and consulting custom software development and cybersecurity services. We also offer industry-leading data center services in our Little Rock facilities. Established in 1996, Mainstream has earned a reputation for delivering quality, reliable, and professional technology services for public and private-sector customers across the United States.
Jeff Pracht
IT Business Development Manager
(479) 715-8629 Office
(501) 529-0008 Mobile