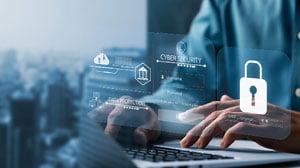 (May 9, 2022) In a previous post Why Every SMB Should Outsource Cybersecurity, we discussed why every small to midsize business (SMB) should outsource cybersecurity, however choosing a managed security services provider can be difficult.
The sheer volume of threats and the sophistication of cyber threats make it virtually impossible to properly manage security in-house. Rather than continue using a traditional approach that's inefficient and ineffective, organizations should outsource to an IT firm that specializes in cybersecurity.
There is a growing number of MSSPs offering a wide range of solutions. Some may offer only the basics, which will likely leave security gaps that will put the organization at risk.
Best-in-class MSSPs have a dedicated team of security experts and have made significant investments in advanced tools. They are well-equipped to reduce the risk of a breach, and have the resources to respond quickly should a security event occur. By partnering with the right MSSP, organizations can reduce capital and operational costs and the need to hire and train in-house personnel, while also improving their overall security posture.
Laying the Groundwork
Before evaluating specific MSSPs, organizations should determine what types of security tools and services are needed to protect sensitive data and prevent unauthorized access to the corporate network. These tools and services include but are not limited to:
Antivirus software and malware protection
Advanced content filtering and spam blocking
24×7 monitoring of the IT environment
Management and analysis of event logs
Managed firewall services
Intrusion detection and prevention
File integrity monitoring
Virtual private network management
Regulatory compliance assurance
Vulnerability assessments
In preparing this list, organizations should consider their needs today and in the future. Planned growth, including geographic expansion or potential mergers, could greatly impact the organization's cybersecurity needs. New products or services could mean new regulatory burdens and the associated security concerns. Performing this analysis will help the organization select the right MSSP.
Evaluating Capabilities
Obviously, the MSSP needs the technical capabilities to satisfy the organization's specific requirements. Best-in-class MSSPs deliver services through a Security Operations Center that's staffed by a team of experts. The MSSP should also be able to deal with security hardware and software from multiple vendors in order to integrate with any existing tools and processes.
But one of the most important qualities is the ability to listen. The MSSP should take the time to understand the needs of the organization and its customers. This allows the MSSP to tailor the managed security services program to address specific business risks.
Regulatory compliance is a key consideration when choosing an MSSP. Ideally, the provider will have experience working with companies that are subject to the same industry-specific regulations. The MSSP will be familiar with the organization's regulatory requirements and able to recommend solutions and services that help ensure compliance.
The Final Analysis
Outsourcing does not eliminate the risk of a security breach, so it's important to evaluate the MSSP's incident response capabilities. If a security event does occur, what actions will be taken? How quickly will the MSSP respond? What tasks will be the responsibility of the MSSP? Service-level agreements should spell out these parameters.
Finally, organizations should evaluate each MSSP as a business. What kind of reputation do they have? Do they have a track record of delivering effective security solutions, or did they recently add managed security to their service offerings? Are they willing to provide references?
Outsourcing security makes good business sense, but choosing the wrong provider can be a costly mistake. By carefully evaluating the provider's expertise, experience, technology tools and reputation, organizations can select a partner who will simplify and strengthen their IT security and compliance management strategies.
ABOUT MAINSTREAM TECHNOLOGIES
Mainstream Technologies delivers a full range of technology services in Arkansas and the surrounding region including managed technology services and consulting custom software development and cybersecurity services. We also offer industry-leading data center services in our Little Rock facilities. Established in 1996, Mainstream has earned a reputation for delivering quality, reliable, and professional technology services for public and private-sector customers across the United States.
Jeff Pracht
IT Business Development Manager
(479) 715-8629 Office
(501) 529-0008 Mobile