Mainstream Technologies upgrades current cybersecurity offering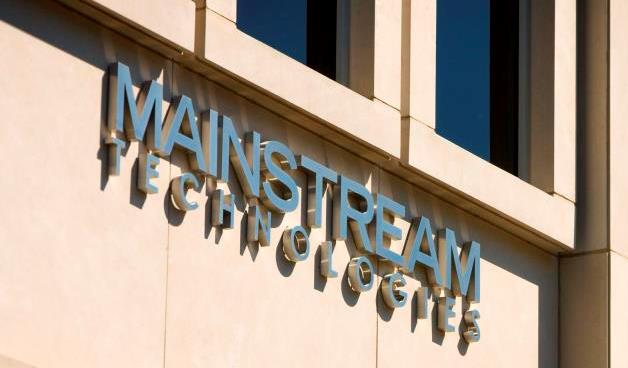 (Little Rock, AR) – (May 25, 2021) – This newly-formed strategic partnership between Mainstream and ArmorPoint combines Mainstream's industry-leading managed services with ArmorPoint's best-in-class managed cybersecurity solution. With the cyber threat landscape only becoming more complex with each passing day, organizations are seeking security solutions that will protect their business-critical assets from malicious actors. However, many struggle to keep up with the operational challenges that come with ongoing threat management. The Mainstream-ArmorPoint partnership brings together deep skills in technology strategy, product ideation, and operations to support businesses' most complex security needs.
Daniel Weatherly, Mainstream Technologies' Director of Cybersecurity Services commented:
"ArmorPoint allows our clients to sleep at night by providing detection and responding to threats quickly without buying equipment or hiring and training additional staff. ArmorPoint has demonstrated excellence in their ability to comprehensively monitor and triage alerts, with customized responses to fit any need."
"Mainstream Technologies' commitment to delivering world-class managed services makes them an ideal ArmorPoint partner," explains John Crowley, Channel Manager. "We are proud to join forces with Mainstream Technologies and support their mission to provide an excellent IT experience for their customers."
ABOUT MAINSTREAM
Mainstream Technologies creates, manages, and secures technology for clients in both the private and public sectors from its base in Little Rock, Arkansas, and satellite locations. With competencies in custom software development, managed technology services, data center services, and cybersecurity solutions, Mainstream offers diverse skill sets and experience across multiple industries, serving clients across the country. To learn more, visit Mainstream Technologies' website at www.mainstream-tech.com.
ABOUT ARMORPOINT
ArmorPoint is a managed cybersecurity solution that combines the three pillars of a robust cybersecurity program — people, processes, and technology – into a single solution. ArmorPoint is developed and powered by Trapp Technology, a Phoenix-based IT managed services provider. To learn more about ArmorPoint, please visit armorpoint.com