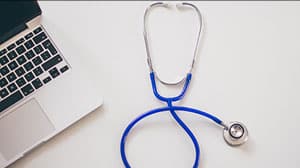 (August 3, 2022) Approximately two-thirds of all businesses in the U.S. say they work with a managed services provider (MSP) to improve the efficiency, reliability, and security of their critical IT operations. The market is expected to grow steadily over the next several years as the technology environments of small to midsize enterprises (SMEs) become more complex. If you are in the one-third of businesses that don't use an MSP, do you know how to evaluate an Arkansas technology provider?
Organizations must do their due diligence when choosing an IT partner as skills and expertise can vary widely among MSPs. Some don't offer much more than basic on-demand break/fix services. Others offer more extensive monitoring services but may not have the capacity to manage today's increasingly distributed network environments. Meanwhile, leading providers have deep expertise in best-of-breed technologies and may offer a broad range of additional professional services.
It can be difficult for companies to determine what level of service they require. When evaluating potential technology partners, it's a good idea to ask if they provide:
A complimentary IT health check. All companies need regular assessments of their IT infrastructure to identify network bottlenecks, gaps in data protection, and potential security issues. Before beginning any client engagement, reputable MSPs frequently offer a free overview to help potential customers identify underlying vulnerabilities.
Documented SLAs. Service level agreements define the level of service that will be provided, including guarantees regarding response times, network availability, and other performance metrics.
Around-the-clock staffing. Most MSPs offer some type of remote monitoring and management services to help companies detect network outages or security events. Since problems can occur outside regular business hours, look for a provider that maintains a 24×7 monitoring and escalation support process.
Cybersecurity measures. SOC 2 certification validates that an MSP has the controls in place to ensure the security and privacy of customer information. Compliance with the SSAE-16 auditing standard verifies the provider has systems in place to ensure the physical and environmental security of customer systems.
Third-party audits. MSPs should work with independent auditing firms to complete an annual certification process that verifies they're using business and technical best practices in their operations. This certification assures customers that they are working with a credible technology partner.
Strategic planning. In addition to basic support services, top MSPs can develop a strategic roadmap for longer-term technology initiatives. The plan should establish priorities, align resources and identify actions that must be taken to achieve technology goals.
Asset and vendor management. Most organizations today have a multivendor technology environment built on hardware and software from dozens of different manufacturers. By serving as a liaison between customers and technology vendors, an MSP can ensure that issues are resolved as promptly as possible.
Warranty tracking. Organizations often have hundreds of IT equipment warranties and service contracts with varying expiration dates and coverages. Managing it all can be an expensive and exasperating chore. Look for an MSP who can automate and streamline the process to ensure there are no unexpected lapses in coverage.
A documented onboarding plan. The MSP should have a well-defined onboarding process devoting significant resources that focus on the business as well as the IT environment. This allows the MSP to prioritize critical issues and applications, implement new systems without disrupting business operations, and establish key performance indicators for measuring progress.
Remote employee support. An MSP should have the staffing, expertise, and tools to support today's remote and hybrid workforce effectively. In addition to ongoing monitoring, maintenance, and update services, top MSPs provide help desk support for workers regardless of location.
ABOUT MAINSTREAM TECHNOLOGIES
Mainstream Technologies delivers a full range of technology services in Arkansas and the surrounding region including managed technology services and consulting custom software development and cybersecurity services. We also offer industry-leading data center services in our Little Rock facilities. Established in 1996, Mainstream has earned a reputation for delivering quality, reliable, and professional technology services for public and private-sector customers.
Jeff Pracht
IT Business Development Manager
(479) 715-8629 Office
(501) 529-0008 Mobile