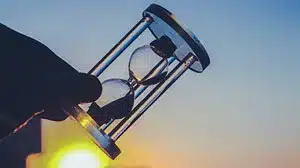 (September 11,2023) Approaching the end-of-support deadline for Windows Server 2012 opens the door for modernization.
Extended support for Windows Server 2012 and 2012 R2 ends on Oct. 10, 2023. After that date, Microsoft will no longer provide security updates or technical support for the server operating system.
That impending deadline will generate a fair amount of stress and anxiety in many organizations. Updating core IT components can involve substantial planning, costs, and staff resources, and missing the deadline will pose significant security and operational risks. 
There's another way to look at it, however. Decade-old apps simply weren't architected to support today's more complex and data-intensive workloads.
"There comes a point when hanging on to legacy technologies increases risk and complexity, stifles innovation and productivity, increases management costs, and reduces revenue opportunities," said Mark McClelland, co-founder and vice president of Mainstream Technologies. "The end of support deadline creates an opportunity to modernize the IT environment in ways that reduce complexity, streamline operations, and enable new levels of speed, scale, and efficiency."
Security and Performance Enhancements
Running an unsupported version will degrade workload performance and reduce efficiency. Organizations will almost certainly experience increased security, compliance, and maintenance issues.
Heightened risk alone is enough to justify upgrading from Windows Server 2012. The National Vulnerability Database has recorded hundreds of common vulnerabilities and exposures (CVEs) for the operating system over the past several years. That includes 414 in 2022 and 81 in the first two months of 2023 with a severity score of 7.5 out of 10. Cybercriminals will undoubtedly find new ways to exploit weaknesses and flaws once Microsoft stops issuing updates and patches.
There is also a risk that some applications will not function correctly once Server 2012 reaches the end of support. For example, organizations operating under Microsoft's Modern Lifecycle Policy must use the most current and updated applications — but running those apps with an outdated server OS will result in performance, compatibility, and reliability issues. Some third-party software might stop working altogether.
Reducing Risk
Newer versions of Microsoft Server software offer advanced security features that provide better protection. For example, Windows Server 2022 supports hardware root-of-trust features that check for unauthorized code before loading the operating system. It also has secured-core hardware that improves the security of cryptographic keys and enhanced firmware protection through the latest version of Windows Defender. Virtualization-based security protects against stolen credentials and supports Shielded Virtual Machines, which can help safeguard sensitive data and applications.
Additionally, newer versions of the server OS are optimized for modern hardware, which improves performance and manageability. For example, Server 2022 supports 48 terabytes of memory and 2,048 logical cores running on 64 physical sockets. In addition, resource management enhancements provide granular control over system resources such as CPU, memory, and storage. This allows administrators to identify performance bottlenecks and optimize resource allocation for data-intensive workloads such as machine learning, artificial intelligence, and advanced analytics.
A Cloud Foundation
Cloud migration is a key component of any IT modernization effort because it simplifies the provisioning of infrastructure, applications, and services, supports increasingly decentralized workforces, and enables pay-as-you-go billing. More than 70 percent of IT professionals surveyed recently by the Harris Poll said the key to modernization is a solid hybrid cloud strategy that incorporates multiple public cloud services with on-premises infrastructure.
However, the transition can create unexpected costs and performance issues stemming from challenges involved with integrating, orchestrating, and provisioning resources across different environments. More than two-thirds of those responding to the Harris Poll said such challenges are impeding their cloud objectives.
Windows Server updates include tools that simplify the integration of on-premises and cloud-based resources. Azure Arc, for example, is a management utility that simplifies the deployment of Windows Server instances on-premises, in the cloud, or in Kubernetes clusters. Windows Admin Center enables centralized management of hybrid cloud environments through a web-based management console.
"Rapidly evolving technology environments make IT modernization an imperative for organizations of all sizes," McClelland said. "Legacy systems and applications that have supported operations for years eventually become problematic, difficult to integrate, and costly to maintain. Keeping Windows Server up-to-date should be a critical component of any organization's modernization efforts."
ABOUT MAINSTREAM TECHNOLOGIES
Mainstream Technologies delivers a full range of technology services in Arkansas and the surrounding region including managed technology services and consulting, custom software development, and cybersecurity services. We also offer industry-leading data center services in our Little Rock facilities. Established in 1996, Mainstream has earned a reputation for delivering quality, reliable, and professional technology services for public and private-sector customers across the United States.
Jeff Pracht
IT Business Development Manager
(479) 715-8629 Office
(501) 529-0008 Mobile
Contact Us