Proactive IT services help Arkansas businesses achieve increased levels of stability, predictable costs, and improved efficiency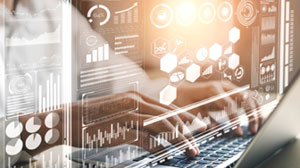 Most businesses today rely on IT to operate. As technology solutions grow in both significance and complexity, these firms are turning to managed services providers (MSPs) that offer IT services for Arkansas businesses to fill their need for in-depth IT expertise that would otherwise be cost-prohibitive to bring in-house.
In general, MSPs manage a company's IT infrastructure, end-user tools, and applications on a subscription basis. This represents a markedly different approach to IT support than traditional "break/fix" services. Instead of responding to problems after the fact, managed services help prevent issues before they occur through continuous monitoring and proactive maintenance.
"A break/fix arrangement is no longer a practical model for most organizations," said Mark McClelland, co-founder, and VP of IT, Mainstream Technologies. "With businesses increasingly reliant upon their technology infrastructure, waiting for problems to arise before seeking help is a recipe for business interruption. Proactive monitoring and management from a managed services provider is your best bet for minimizing risk and ensuring consistent operations."
The Business Case
A long-term relationship with an MSP produces many tangible benefits. Increased familiarity with your particular IT environment and your specific business requirements enable faster problem resolution. Additionally, managed services allow organizations to offload background IT tasks in order to better allocate their own internal staff for strategic projects and core business activities.
The business case for managed services can be summed up in these key points:
Efficiency. Managed services are delivered for a predictable monthly fee. Organizations gain significant cost savings through greater productivity, increased uptime, more efficient operations, and reduced personnel costs.
Flexibility. Managed services allow IT services to be ramped up or scaled down as needed to meet changing business requirements.
Focus. Although IT is critical to most businesses it is not among the core competencies in most organizations. Managed services enable companies to out-task basic IT functions and focus more attention on their customers.
Expertise. A managed services arrangement ensures ready access to experts in a broad range of technologies, including specialized areas such as cloud computing, mobility, security, data analytics, and network design.
Essential Services
Network monitoring, backup and recovery, security, email hosting, storage, and help desk support are among the services commonly turned over to MSPs. Network monitoring and data backup are perhaps the most critical of these services, providing real-time visibility into network health in order to identify warning signs of potential problems before they disrupt business operations.
Cloud-based solutions are becoming a particularly important element of the managed services portfolio. A recent study by the London School of Economics concluded that companies worldwide are losing more than $258 million a year due to a lack of in-house cloud expertise.
Just as they manage on-premises devices and applications, MSPs can manage what a customer has in the cloud. By serving as "cloud orchestrators," MSPs can make it easier for customers to migrate workloads to the cloud, optimize existing cloud services, and implement new services such as predictive analytics and data mining.
Company-Wide Benefits
Managed services aren't strictly an IT solution; however, shifting tasks to a qualified provider creates value and efficiencies throughout a business.
Executive teams enjoy bottom-line benefits through reduced IT costs. Proactive monitoring and maintenance of systems can cut costs by limiting downtime and reducing security risks. MSPs can also help consolidate and automate systems to eliminate excessive hardware and software licensing costs.
Department managers can improve efficiency by tapping into MSP expertise with enterprise applications without the need to hire and train full-time employees. Additionally, MSPs can help drive leading-edge technologies into the business to further enhance efficiency and productivity.
A recent Forrester Consulting study found that outdated technology creates high levels of employee disengagement. By helping keep workplace technology up to date and functioning properly, managed services help employees remain engaged, efficient, and productive. Managed services also support the tools needed to enable modern work styles such as remote working, teleconferencing, and collaboration.
"Technology is not merely a business tool, but a strategic business driver, capable of delivering a range of cost and operational benefits. However, organizations must efficiently use their limited resources to realize those benefits," Mr. McClelland said. "Working with a managed services provider with broad and deep expertise allows everyone in the organization to focus resources on high-value projects that increase efficiency, productivity, and innovation."
MAINSTREAM TECHNOLOGIES IT SERVICES FOR ARKANSAS BUSINESSES
Mainstream Technologies offers IT services for Arkansas Businesses.  These services include data center cloud services, managed IT services, custom software development, and cybersecurity services. Based in Arkansas, established in 1996, Mainstream has earned a reputation for delivering quality, reliable, and professional IT services for both public and private-sector customers across the United States.
Jeff Pracht
IT Business Development Manager
(479) 715-8629 Office
(501) 529-0008 Mobile
It services for Arkansas businesses