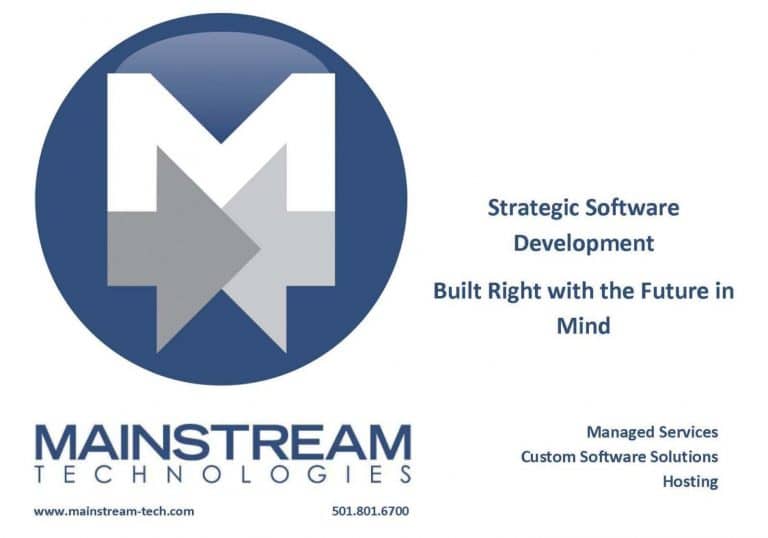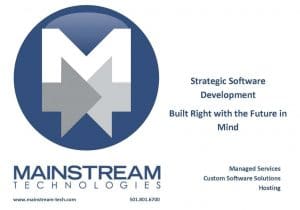 There is an age-old challenge that every strategic software development provider faces.  Do you give the customer what they want or do you give them what they need?  Can you do both?
Our custom software development team has developed a way to give our clients both; what they want and what they need.  Often when we're approached to solve a business challenge, our client may know what they want but not entirely sure of what the possibilities could be.    The Mainstream software development process addresses the client's expressed need and gives them the opportunity to explore the possibilities throughout the development lifecycle with IN-FLIGHT Consulting™.
The Mainstream Software Development Process:
The Mainstream software development process is a blend of AGILE and ITERATIVE software development methods which reduces development time and increases the opportunity for enhancements during development.
In this process, we only build as much of a component as is immediately necessary.   We don't over-engineer the component and maintain constant communication with our client.  We frequently engage them to get their feedback as we move forward.  We thrive on their continuous and early feedback by delivering frequent releases and demos.   As a result, we're often able to deliver more than the client anticipated in the beginning.
IN-FLIGHT Consulting™
IN-FLIGHT Consulting™ is a value-added service which identifies possible process improvements while we're designing and building the solution.   We bring these possibilities as they come up to the client's attention for their review and authorization.
These recommendations give the client the opportunity to adopt efficiency improvements during the development lifecycle that may not have been a part of the original project scope.     IN-FLIGHT Consulting™ is a powerful way to assure our clients take advantage of immediate opportunities to increase productivity, maximize their development investment in the short term and position the application for possible future needs.
If software is strategic to your business, Mainstream Technologies can help.  Contact us @ 501-801-6700 or visit our website at www.mainstream-tech.com.