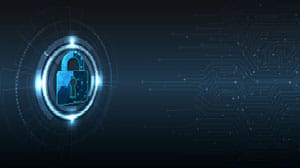 (September 2, 2021) As IT environments continue to expand to support today's distributed workforce, organizations must battle an increasing number of security threats. Security information and event management (SIEM) helps detect these threats and reduce the risk of security incidents.
SIEM collects and correlates security-related data from a variety of sources, including security tools, servers, and network devices. It then analyzes that data in near real-time to spot abnormal patterns of behavior that could indicate a cyberattack.
Why SIEM Is Needed
Individual security tools are designed to block known threats and generate alerts regarding anomalous events that require further analysis. As more and more devices are added to the network, the volume of alerts becomes unmanageable. IT teams often receive thousands of alerts each day and simply cannot investigate them all manually.
That's not to say that analysts aren't concerned about failing to identify security incidents. On the contrary, three out of four respondents to a recent IDC study said they are worried they'll miss an event that negatively impacts their organization.
When IT teams do investigate alerts, data quality hampers their efforts. According to the IDC study, 45 percent of alerts are false positives. Security-conscious organizations need tools that can provide relevant insight into the source and potential impact of a cyber threat.
The Value of SIEM
Managing security on a per-endpoint basis has serious limitations that can put organizations at risk. That's where SIEM comes in. Individually, solutions such as intrusion detection and endpoint security can recognize certain types of behavior. SIEM unifies security data from these and other systems so it can be correlated, analyzed, and accessed from a single interface. This enables security analysts to make more informed decisions without having to monitor individual devices.
SIEM can also detect events that might otherwise go unnoticed, and provide actionable intelligence that enables analysts to respond quickly. IT teams can trace the route of an attack through the network, identify which systems are affected, and block attacks in progress. More efficient and effective handling of incidents not only saves time and resources but speeds containment and minimizes the potential damage.
Because log data is stored centrally, SIEM can generate reports that establish proof that baseline security measures are in place and sensitive data is protected. As a result, organizations can use SIEM to validate compliance with legal and regulatory requirements.
SIEM Challenges Ahead
Despite the benefits, SIEM can be challenging. Without proper tuning and management, SIEM can overwhelm an IT team with false positives. Often, organizations find it beneficial to partner with a security-focused managed services provider (MSP) to assist with the deployment and ongoing monitoring. The MSP can work with the client to ensure that data is collected from the proper sources before being aggregated, normalized, and correlated.
SIEM solutions are designed to easily process the huge volume of security data generated by devices and endpoints. A capable SIEM solution combined with a qualified MSP can help fast-track security initiatives. It enables organizations to stay a step ahead of the bad actors in today's ever-changing cybersecurity landscape.
ABOUT MAINSTREAM TECHNOLOGIES
Mainstream Technologies is a Little Rock IT service company that offers managed technology services and consulting, custom software development, cybersecurity services, and data center services. Established in 1996, Mainstream has earned a reputation for delivering quality, reliable, and professional technology services for public and private-sector customers across the United States.
Jeff Pracht
IT Business Development Manager
(479) 715-8629 Office
(501) 529-0008 Mobile