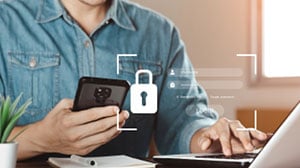 When considering cyber security risks, most organizations focus on increasingly sophisticated attacks or the fact that hackers are constantly discovering and exploiting new vulnerabilities. However, the cyber security skills gap is one of the greatest threats organizations face.
Many IT skills are in short supply, but cyber security continues to be the area with the most serious skills shortage. By some estimates, there are more than 465,000 unfilled cyber security jobs nationwide, making it difficult for small to midsize businesses to hire personnel with the expertise they need. Even if they are able to hire qualified professionals, retaining them is a significant challenge.
The cyber security workforce simply isn't growing fast enough to meet demand, so poaching has become routine. In a recent survey by the Information Systems Security Association (ISSA), 58 percent of cybersecurity professionals said they are asked to consider changing jobs at least a few times a month. Almost one-fourth (23 percent) said they are solicited several times a week.
That's why partnering with a managed security service provider (MSSP) makes good business sense. Instead of competing for security personnel or scrambling to manage security with limited in-house staff, organizations can rely on the MSSP's team of cybersecurity experts.
Many Organizations Unprepared
Cyber security threats are skyrocketing. Security analysts estimate that cybercrime-related damages will exceed $6 trillion globally in 2021, and are likely to be even higher in 2022. To avoid becoming a statistic, organizations must adopt a layered security strategy and be prepared to respond rapidly to events and alerts.
Unfortunately, few organizations are prepared. In IDG's 2021 Security Priority study, 90 percent of the security leaders surveyed said their organizations are not effectively addressing today's cyber threats.
The cyber security skills gap is a key contributing factor. Existing IT staff are struggling under ever-increasing workloads, spending a lot of time putting out fires and reacting to security events. That makes it difficult to proactively manage the security environment and conduct strategic planning and ongoing training.
Partnering with an MSSP provides a ready source of much-needed expertise without requiring the business to maintain a full-time staff of cyber security professionals. Recruiting and training security personnel are no longer issues, and in-house IT teams can focus on the needs of the business. Effective approaches to cybersecurity require continuous monitoring and management of the environment, tasks that are well suited to MSSPs.
MSSP Benefits
Traditional managed services providers often provide basic security services, such as antivirus, spam blocking, and content filtering. While these services have value, most organizations today need specialists who can take over the management of more sophisticated security tools. That's why it's important to evaluate MSSPs carefully.
MSSPs provide a broader range of services, such as managed firewall and intrusion detection, email security, and endpoint detection and response (EDR). Best-in-class MSSPs can also perform security assessments and vulnerability testing, and help organizations develop an end-to-end security strategy. They have experience with a broad range of security products and can help organizations evaluate and implement these solutions.
Long term, the right MSSP will improve an organization's security posture. In addition to greater efficiency and simpler management, organizations gain increased visibility into security threats, more in-depth analysis of security activity, and faster detection and resolution of incidents.
Organizations recognize that effective cyber security requires resources and expertise that they lack. By partnering with an MSSP, organizations can overcome one of the greatest threats they face and ensure they have the skills required to implement and manage a robust cyber security strategy.
ABOUT MAINSTREAM TECHNOLOGIES
Mainstream Technologies delivers a full range of technology services in Arkansas and the surrounding region including managed technology services and consulting custom software development and cybersecurity services. We also offer industry-leading data center services in our Little Rock facilities. Established in 1996, Mainstream has earned a reputation for delivering quality, reliable, and professional technology services for public and private-sector customers across the United States.
Jeff Pracht
IT Business Development Manager
(479) 715-8629 Office
(501) 529-0008 Mobile