Achieves globally recognized certification for Cloud & Managed Services Providers Provides quality assurance and stamp of reliability for customers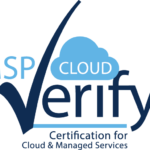 (Little Rock, Ark.) – October 9, 2014 – Mainstream Technologies today reported that it has successfully examined and certified under the MSPAlliance's Unified Certification Standard for Cloud and Managed Service Providers (UCS), which is now part of the MSP/Cloud Verify program. This is the fourth year Mainstream has been certified and examined under the UCS.
The UCS is the first certification framework created specifically for the managed services and cloud industry. Every certification comes with a written report with the entire process documented, validated and signed by a 3rd party accounting firm. The UCS has been reviewed by governmental agencies and regulatory bodies across the globe and is used and accepted in 5 continents around the world.
"The UCS examination is a rigorous certification process that not only benchmarks and verifies the quality of the company providing cloud or managed services, but speaks to the level of commitment to their customers," said Charles Weaver, MSPAlliance CEO. "We are very proud to have Mainstream Technologies as part of our elite body of certified Cloud and Managed Service Providers."
The UCS is based on a wide range of criteria used to ensure that service providers have met and surpassed well-established standards of excellence and client care. For more information, visit https://www.mainstream-tech.com/wp-content/uploads/2014/09/Mainstream-UCS-2014-FINAL.pdf
John Burgess, Mainstream's President, adds "The need for best practices and accountability in the areas of information technology and security becomes more apparent every day. The UCS certification gives our customers confidence that their trust in Mainstream as their Managed Services or Hosting Provider is well placed."
ABOUT MAINSTREAM
Since 1996, Mainstream has evolved into one of the fastest growing IT Services companies in the Mid-South, serving clients from its headquarters in Little Rock. Recently, Inc. Magazine recognized Mainstream for the third year in a row in its annual Inc. 500/5000 list. Mainstream continues to rank in the top 10 among Arkansas companies. Mainstream's staff of 48 serves business and government customers across the nation with Managed Services, Custom Software and Hosting.
ABOUT MSPALLIANCE
For the past 14 years, the MSPAlliance has been the only unified voice for the Managed Services Industry, and the only organization that promotes the highest level of professionalism, reliability and integrity. As the world's largest Professional Association and Certification Body for the Managed Services Industry, the MSPAlliance was created to meet the needs of the Managed Services Professional and to educate and protect the consumers of managed services and cloud.
For more information, visit www.mspalliance.com
Press Inquiries:
Contact: Yvonne McLaughlin
Email address: ymc@mclaughlincg.com
501.310.7079