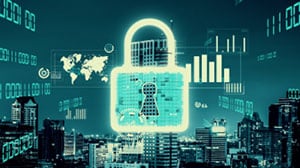 (August 15, 2022) Increasing network complexity is amplifying cybersecurity risks, yet few organizations are fully leveraging security automation practices that could substantially reduce their exposure. In a recent global survey of IT security professionals, most reported that their organizations remain heavily dependent on inefficient and error-prone manual processes.
More than 65 percent of those surveyed for FireMon's State of the Firewall report say they do not use any form of automation to manage their security posture. Instead, they rely on ad hoc processes for firewall configurations, controls management, risk analysis, and other tasks. These manual processes often result in configuration errors and policy weaknesses that create gaping security holes. According to Gartner analysts, up to 99 percent of all firewall breaches result from misconfiguration issues.
IT security pros are hard-pressed to manage the continual security adjustments required to protect modern business networks. Security was an easier job when networks were primarily built around isolated data centers, but becomes more complicated once organizations connect with remote offices, cloud platforms, web applications, and IoT devices.
Increasing Workloads
Firewalls play a critical role in securing increasingly distributed networks. However, many organizations treat firewalls as plug-and-play solutions, failing to update them or perform essential maintenance.
Those who do actively manage their firewalls tend to depend on inefficient processes — email to request changes, spreadsheets to keep track of those changes, and manually combing through logs to detect security threats. But the pace of change has become overwhelming. More than a third of those surveyed by Firemon reported errors, misconfiguration, and missed indications of the compromise resulting from these manual processes.
Aggravating the problem is the fact that few organizations conduct regular audits to ensure firewalls are up-to-date and working properly. A separate study found that most organizations audit their firewalls no more than once a year, and as many as 20 percent never audit.
Manual processes also create workflow bottlenecks and hinder innovation by tying up staff members who could be working on other crucial projects. Roughly three-quarters of those in the FireMon study said they have two or more teams involved in processing or approving a typical firewall change request.
Managed Firewalls
A great way to take advantage of automation to improve firewall management and boost security is by working with a managed services provider (MSP). Qualified MSPs offer managed firewall services that help reduce errors, improve security and relieve staffing burdens. Always-on monitoring detects configuration changes and indications of compromise. Automated audits and reviews can identify and remove outdated or redundant firewall rules.
In addition to having specific expertise in firewall configuration and policy development, qualified MSPs often have invested in the tools for automating change processes, rule cleanup, and assessments. Proactive management ensures that firewalls are kept up-to-date.
After installation and configuration, the provider handles all administrative tasks such as managing VPN accounts, modifying firewall rules, and updating configurations. Providers also install patches, bug fixes, and software updates as needed.
Ongoing monitoring produces much greater insight than most companies ever get from their firewalls. The provider reviews and analyzes logs and events and provides regular reports about firewall performance, active users, and traffic patterns. Any potentially threatening trends will generate immediate alerts.
Firewalls are critical network security elements, but the management burden threatens to overwhelm IT teams. A qualified MSP can streamline the provisioning, configuration, and maintenance of network firewalls while reducing the chance of errors that can increase risk.
ABOUT MAINSTREAM TECHNOLOGIES
Mainstream Technologies delivers a full range of technology services in Arkansas and the surrounding region including managed technology services and consulting custom software development and cybersecurity services. We also offer industry-leading data center services in our Little Rock facilities. Established in 1996, Mainstream has earned a reputation for delivering quality, reliable, and professional technology services for public and private-sector customers across the United States.