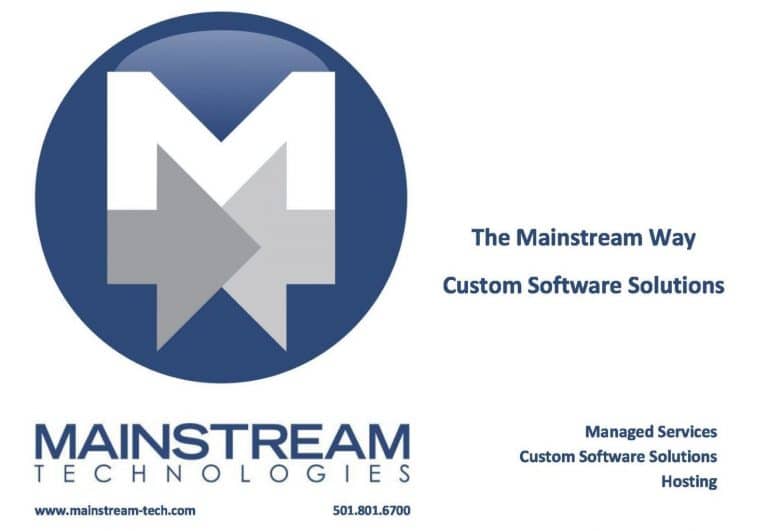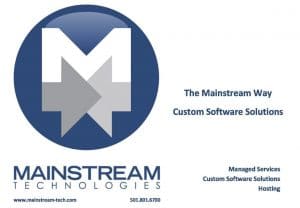 Mainstream has been helping our clients leverage technology since 1996. Our solutions have solved complex challenges and been used to reshape organizations and create business advantages.
Software development is more than a vocation to us. It's our passion. We relish the opportunity to deliver capabilities that help our clients operate their business and exceed their goals. Whether the challenge is creating a new solution or customizing an existing technology to be more effective, our ambition is to deliver tools that transform, enable and solve business challenges.
We understand that custom software is a significant investment and the quality of our work is essential to success. This is why we invest in the knowledge and experience of our people. Mainstream is a destination employer whose staff averages 15 years industry experience with 7 of those at Mainstream. We use best of class agile methods which allows us to deliver new releases and features faster to those who need them most.
THE MAINSTREAM WAY
The Mainstream Way relies on collaboration with stakeholders to quickly deliver the right application, the first time!
LEAN SOURCING™ provides our clients with the ultimate flexibility to remove resource barriers to achieve their goals
IN-FLIGHT CONSULTING™ services maximizes the impact of the solution to the business
Agile Methods are collaboration at its best that delivers the right features and capabilities to end-users the first time
LEAN SOURCING™
LEAN SOURCING™ is a FULL TIME EQUIVALENT sourcing model that provides our partners with the flexibility to utilize resources on a fractional basis. This allows them to dynamically deploy the right resources when they're needed, for as long as they're needed to bring new capabilities online faster than ever before.
During the life cycle of a project, different skills are needed at different times. LEAN SOURCING™ gives you access to a dedicated pool of experienced resources to use as you need them without requiring a long term commitment.
Imagine the possibilities of having an extension of your staff that is both skilled and knowledgeable about your business. Resource constraints are a thing of the past!
IN-FLIGHT CONSULTING™
We're passionate about solving business challenges with innovative software solutions; we love to see the impact they have on the business. You'll always have an experienced professional working on your project. We're technically agnostic while adhering to agile methods that deliver working software with less wasted effort.
IN-FLIGHT CONSULTING™ is a value added service that puts our experience to work for you by raising awareness of the possibilities to enhance and streamline business processes to improve efficiency. TOGETHER we can deliver these enhancements to assure that your goals are exceeded by the end result.
Collaboration and communication are essential. IN-FLIGHT CONSULTING™ relies on user stories and rapid user feedback to identify these opportunities and anticipate future needs so they can be addressed the first time.
AGILE METHODS
To generate the highest returns for your business you need to demonstrate a meaningful impact as quickly as possible. The fastest way to deliver on the promise of technology is by using an agile methodology.
Close, frequent collaboration between stakeholders and the development team
Working software features are delivered more frequently than other methods
CHANGE and enhancements are welcome throughout the development process
Agile delivers high quality working software and capabilities faster than traditional methods.
Software: On time and on budget
We're passionate about solving business challenges with technology. Mainstream will bring your business and development teams together to define the project goals and put a plan together of how to meet them as efficiently as possible. This approach assures that your project is delivered within your timeline and budget.
Meet today's needs with an eye to the future.
Select the best approach to deliver solutions today that take advantage of new technologies
Maximize collaboration between business stakeholders and technology to deliver the right solution the first time