Brings 9 years of experience
Mainstream Technologies is pleased to announce the hiring of Dylan
Quandt as Service Engineer. He will be providing support for managed service clients, ranging from simple workstation issues to complex matters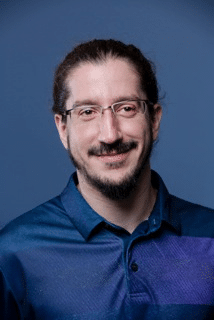 related to client servers and network infrastructure.
After a previous 4-year tenure, Dylan re-joins Mainstream Technologies. Earlier positions include service technician for Dillard's (1 ½ year); support tech for AT&T (2 years); and two years for CompUSA as a technician. He has two years of coursework at Pulaski Tech in information technology. He is an avid backpacker and martial arts practitioner.
According to Justin Leavell, Director of IT: "We are excited to have Dylan back on our team. His previous experience allowed him to immediately make an impact for Mainstream allowing us to service our clients better."
ABOUT MAINSTREAM
Since 1996, Mainstream (www.mainstream-tech.com) has evolved into one of the most established IT services companies in the Mid-South, serving clients from its Arkansas locations including headquarters in Little Rock, a second operations facility in Conway, as well as a sales office in Bentonville.  Their staff of information technology professionals serves business and government customers across the nation with Managed IT Services, Custom Software Development Services, Cybersecurity Services, and Hosting.
#
Contact: Yvonne McLaughlin
Email address: ymc@mclaughlincg.com
501.310.7079