Moves to new cybersecurity unit
(Little Rock, Ark.) – (Sept. 5, 2019) — Mainstream Technologies is pleased to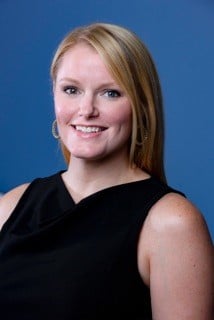 announce the promotion of Sara Christie to Security Customer Relationship Manager in the cybersecurity unit. Her responsibilities will include serving as a liaison between security customers and the technical team, and getting insights into each customer's business as it relates to compliance in order to match them up with the most appropriate security services.
Sara has been with Mainstream for eight years serving as office manager, benefits coordinator and sales/event coordinator. Prior to Mainstream, she was with Career Staffing Services for three years. She attended Hendrix College in International Relations and Global Studies (2004-2007). She lives in Hillcrest with her husband and Jolene, her pit bull. She enjoys working on home improvement projects and planning her next trip.
According to John Burgess, President of Mainstream and Chief Security Officer: "Sara has been a valuable member of the Mainstream team for 8 years. Her natural desire to find solutions and her ability to relate to people and understand their needs will serve our cyber security customers well."
ABOUT MAINSTREAM
Since 1996, Mainstream (www.mainstream-tech.com) has evolved into one of the most established IT services companies in the Mid-South, serving clients from its Arkansas locations including headquarters in Little Rock, a second operations facility in Conway, as well as a sales office in Bentonville. Their staff of information technology professionals serves business and government customers across the nation with Managed IT Services, Custom Software Development Services, Cyber Security Services, and Hosting.
#