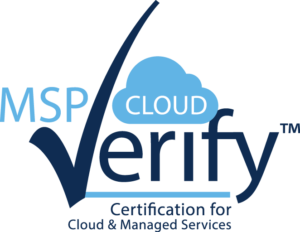 MSP/Cloud Verify Program offers vendor-agnostic Certification for Cloud and Managed Services Practitioners Worldwide; Provides Quality Assurance, and Stamp of Reliability for Current, Potential Customers
(Little Rock, AR) – April, 4, 2016 – Mainstream Technologies today announced that it has successfully completed the MSPAlliance's MSP/Cloud Verify Program (MSPCV) certification process, the oldest certification program for cloud computing and managed services providers. The MSPCV is based on the 10 control objectives of the Unified Certification Standard for Cloud & MSPs.
The MSPCV was the first certification created specifically for the managed services and cloud industry. Every certification comes with a written report with the entire process documented, validated and signed by a 3rd party accounting firm. The MSPCV has been reviewed by governmental agencies and regulatory bodies across the globe and is used and accepted in 5 continents around the world.
"The MSPCV examination is a rigorous certification process that benchmarks and verifies the quality of the company providing cloud and/or managed services," said Charles Weaver, MSPAlliance CEO. "We are very proud to have Mainstream Technologies as a member of this elite community of cloud and MSPs."
MSPCV was created, using a wide base of criteria, to certify cloud and Managed IT Solution Providers thereby ensuring that they have met and exceed well-established standards of excellence and client care. Customers who select a company that is part of the MSPCV can also rest assured that their IT solution provider has met and exceeded the following standards dealing with:
Corporate Risk Management
Documentation
Service & Program Change Management
Event Management
Logical Security
Data privacy, security, and integrity
Physical security
Managed services SLA, reporting, and billing
Corporate health
Mainstream Technologies is under constant external review from the MSPAlliance and the IT profession to continually maintain and improve standards of care of excellence
The MSPCV examination is performed by a third party accounting firm.
John Burgess, Mainstream Technologies' President, adds "The MSP CloudVerify standard continuously evolves to keep pace with the ever changing needs of our industry. It serves as the foundation of our work at Mainstream to keep our customers' systems and information safe and functioning at the highest levels and we are proud to, once again, have earned this important mark of distinction."
ABOUT MAINSTREAM
Since 1996, Mainstream has evolved into one of the most established IT services companies in the Mid-South, serving clients from its headquarters in Little Rock. Their staff of information technology professionals serves business and government customers across the nation with Managed Services, Custom Software and Hosting.
ABOUT MSPALLIANCE
MSPAlliance® is a global industry association and accrediting body for the Cyber Security, Cloud Computing and Managed Services Provider (MSP) industry. Established in 2000 with the objective of helping MSPs become better MSPs. Today, MSPAlliance has more than 30,000 cloud computing and manage service provider corporate members across the globe and works in a collaborative effort to assist its members, along with foreign and domestic governments, on creating standards, setting policies and establishing best practices. For more information, visit www.mspalliance.com
# # #