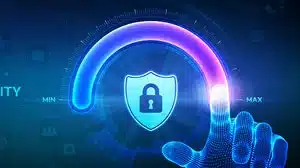 (February 23, 2023) 2023 is shaping up as a potentially grim year for cybersecurity due to the convergence of two trends — the rise of advanced threats powered by artificial intelligence and an alarming scarcity of IT security professionals.
Security analysts say criminals leverage AI and machine learning technologies to create new threats, such as shape-shifting polymorphic malware and enhanced phishing attacks. Meanwhile, a new global study finds most organizations are woefully unprepared to deal with these threats.
According to the 2022 Cybersecurity Workforce Study from the International Information System Security Certification Consortium (ISC)², the number of cybersecurity professionals increased by 11.1 percent in 2022. However, demand for security pros grew 26.2 percent year over year, leaving a gap of more than 3.4 million unfilled cybersecurity positions. As a result, almost 70 percent of organizations say they don't have enough cybersecurity staff, and 74 percent say this shortage puts them at moderate to extreme risk of cyberattack.
While (ISC)² suggests that organizations boost their investments in training, certification, and recruiting, the group notes that it may make more sense for companies to augment their staff with security services from a managed services provider (MSP). Outsourcing to a qualified provider can improve your security posture and boost regulatory compliance while reducing the burden on in-house IT teams.
Beyond the Basics
However, you must do your due diligence when evaluating providers. While most offer some security services, few have the focus and expertise to handle the most advanced threats.
MSPs commonly offer basic security services such as antivirus and spam blocking, and the application of patches and security updates to servers and desktop systems. Remote monitoring and management allow MSPs to detect security breaches and take action to mitigate the threat.
However, you may want to find a provider that offers a broader suite of services. Here are 10 of the more valuable services a security-focused provider can deliver:
Managed firewall
Intrusion detection and prevention
Content filtering
Email security and encryption
Managed detection and response
Backup and disaster recovery
Secure remote access
Endpoint security and mobile device management
Risk assessment
Vulnerability scanning and remediation
Multifactor authentication
Incident response planning
A security-focused provider will perform a thorough review of the IT environment and run security scans to gain a baseline of your company's security posture. They will also sit down with stakeholders throughout the organization to understand the threats that pose the greatest risk to the business. Only then can they develop a cybersecurity strategy that precisely meets the organization's needs.
An Ongoing Effort
MSPs commonly establish a network operations center (NOC) from which they can remotely monitor and manage network operations for their customers. Providers with a stronger security focus may also have a security operations center (SOC), a central command post where experts collect and analyze data from networks, servers, endpoints, applications, and websites to identify suspicious activity.
Because security is not a "set and forget" proposition, a provider should perform regular security reviews and be able to handle any necessary modifications or upgrades of critical applications and network devices. The review process can also help organizations improve compliance with regulations such as Sarbanes-Oxley, HIPAA, and the Payment Card Industry Data Security Standard.
Cyber threats are increasing in scale, frequency, and sophistication at a time when most organizations are struggling to mount an effective defense with budget and staff limitations. That has all the makings of a perfect storm of security vulnerabilities. Mainstream Technologies has invested in the staff, certifications, technologies, and facilities to help customers ride out the storm. Give us a call to learn more about how we can help you protect your business.
ABOUT MAINSTREAM TECHNOLOGIES
Mainstream Technologies delivers a full range of technology services in Arkansas and the surrounding region including managed technology services and consulting, custom software development, and cybersecurity services. We also offer industry-leading data center services in our Little Rock facilities. Established in 1996, Mainstream has earned a reputation for delivering quality, reliable, and professional technology services for public and private-sector customers across the United States.
Jeff Pracht
IT Business Development Manager
(479) 715-8629 Office
(501) 529-0008 Mobile