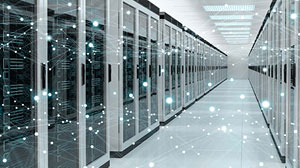 (July 28, 2021) The same could be said for onsite IT. As more organizations have moved workloads to the public cloud, some industry analysts have claimed that the traditional data center is dead. Those reports, too, are greatly exaggerated. The cloud does not eliminate the need for on-premises IT infrastructure.
Taking Advantage of Cloud Benefits
Public cloud platforms offer undeniable benefits, including an OPEX cost model and reduced operational overhead. By moving to the cloud, organizations can delay or forgo IT investments while taking advantage of more advanced technologies than they could deploy in-house. They can eliminate many of the challenges of maintaining on-premises IT infrastructure and consume IT services like a utility.
As a result, the public cloud has become the preferred destination for many data center workloads. The 2020 Flexera State of the Cloud Report finds that small to midsize businesses (SMBs) have 65 percent of their workloads in the public cloud today, and plan to move another 5 percent over the next 12 months.
Last year, outlays for cloud services exceeded on-premises IT expenditures for the first time. Gartner has forecast global public cloud spending to exceed $332 billion in 2021, up more than 23 percent from $270 billion in 2020.
Acknowledging Cloud Drawbacks
Organizations are also recognizing that the cloud isn't right for every workload, particularly those with specific performance, availability, security, or compliance requirements. A recent survey by AFCOM found that 60 percent of organizations have moved some workloads out of the public cloud and into on-premises or colocation data centers.
Additionally, public cloud costs can add up quickly depending upon the type of service, amount of data, movement of the data, and other factors. According to the Flexera report, organizations exceeded their cloud budgets by an average of 23 percent.
Organizations are re-evaluating their public cloud strategy to support applications and services that can benefit most from cloud platforms. The public cloud should advance business objectives through simplicity, scalability, and rapid time-to-value.
The Colocation Option
A colocation data center can provide many of the advantages of the public cloud while providing greater control over applications and data. By placing their hardware in a colocation facility, organizations can eliminate the real estate, power, cooling, and other costs associated with an on-premises data center. Some colocation providers even offer IT equipment in a pay-per-use model.
Colocation allows organizations to implement the ideal architecture for their workloads, and fine-tune configurations and settings to precisely meet application requirements. Best-in-class colocation facilities maintain industry certifications that help ensure compliance with government and industry regulations.
Increasingly, organizations are combining public cloud services with colocation in a hybrid approach. This allows them to deploy applications on the best platform and move workloads between the two environments to meet changing requirements.
Adding the Managed Service Layer
Of course, with choice comes complexity. Many organizations lack the expertise to decide between these two very different deployment models and ensure that workloads are implemented correctly. A qualified managed services provider (MSP) can aid in this process and help organizations evaluate new technologies and services as they become available.
The MSP can also provide an important management layer over the entire environment, including on-premises, colocation, and cloud-based infrastructure. Monitoring, proactive maintenance, and incident response can help ensure that applications and services are always available and performing optimally.
The death of the on-premises IT environment has been greatly exaggerated. Organizations need a mix of public cloud, colocation, and on-premises infrastructure to meet today's business requirements.
ABOUT MAINSTREAM TECHNOLOGIES
Mainstream Technologies delivers a full range of technology services in Arkansas and the surrounding region including managed technology services and consulting custom software development and cybersecurity services. We also offer industry-leading data center services in our Little Rock facilities. Established in 1996, Mainstream has earned a reputation for delivering quality, reliable, and professional technology services for public and private-sector customers across the United States.