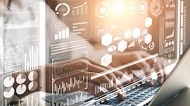 Mainstream Technologies is the leading IT consulting company in Little Rock and demonstrates its commitment by maintaining two of the MSPAlliance's most significant certifications — MSP Verify and Cyber Verify.
These certifications are not simply marketing hype. The evaluation process is rigorous, comprehensive, and helps us identify and eliminate gaps in our internal processes. The certifications demonstrate that we have achieved a level of compliance, competence, and customer service that exceeds industry norms. MSPAlliance certifications must be renewed annually, a process that requires independent review and verification.
Governance and Security
There are several important characteristics to look for when vetting potential technology partners. A good place to start is with standards and certifications developed by the MSPAlliance, an international association of managed IT and cloud service companies. The requirements are continually reviewed and updated by government and regulatory bodies to ensure they keep pace with industry developments while providing forward-looking guidance.
The MSP Verify certification requires an IT company to demonstrate that it meets essential control objectives for IT governance, cybersecurity, physical security, confidentiality, privacy, and data management. It also requires MSPs to adhere to a vendor assessment policy that evaluates the level of risk each vendor brings to the MSP and what steps the MSP has taken to validate the credentials of the vendor.
The Cyber Verify certification is designed to help customers more accurately assess the cybersecurity practices of managed service providers. The certification evaluates the security of the provider's internal service delivery processes as well as business continuity procedures and cyber-risk management.
Mainstream has achieved an "AAA" risk assurance rating — the highest of the association's three rating tiers. Less than 1 percent of the global MSP community has achieved a AAA Cyber Verify rating.
Due Diligence
Almost three-quarters of businesses say the pandemic has accelerated their plans to move a portion of their operations to a managed services model, according to Ernst & Young's 2020 Tax and Finance Operate survey. Some 73 percent of respondents said they plan to work with an MSP in the next 24 months to manage risk, control costs, and provide value-added services.
Driving these changes are a variety of operational challenges and shifting technology requirements. Many of the pandemic-driven operational changes of 2020 may become permanent. At the very least, many companies are looking at a prolonged period of hybrid work with employees splitting time between home and the office.
A good IT company can deliver substantial benefits. An IT company should perform careful due diligence when selecting a technology partner. Certifications such as those from the MSPAlliance can be helpful for identifying technology partners that are committed to adhering to a strict code of ethics and standards that can help guide the decision-making process.
ABOUT MAINSTREAM TECHNOLOGIES
Mainstream Technologies is an IT consulting company in Little Rock, Arkansas. We offer managed IT services, custom software application development, and cybersecurity services. We also offer industry-leading data center services. Established in 1996, Mainstream has earned a reputation for delivering quality, reliable, and professional technology services for public- and private-sector customers across the United States.
If you would like more information about the rigorous standards we adhere to, please send us an email.