Are you struggling to keep up with day-to-day reactive support issues?
Do you have a 3-year technology plan you're managing to?
Are you able to dedicate time to strategic IT planning?
If you're struggling with any of these issues, read on to learn how Mainstream's Managed Services can free you up to put technology to work for you.
Recently we were invited to meet with a prospect who had asked for help to get their IT support under control. Their SIC code implied they were in one industry but when we arrived it was apparent that this wasn't entirely accurate. Since they relied so heavily on technology, they were actually a tech company in disguise to function in their specific line of business.
The challenges they faced stemmed from years of haphazardly adding applications and services to meet their needs without giving much thought to ongoing support, maintenance and how the systems would interact with each other. Management had not made the commitment to support IT's efforts to move the company forward in a deliberate and planned manner. In spite of this, the business was very successful but they'd reached their limit.
Users were frustrated because they either couldn't easily access the information they needed or their systems were down. They had reached the point that it was affecting their productivity and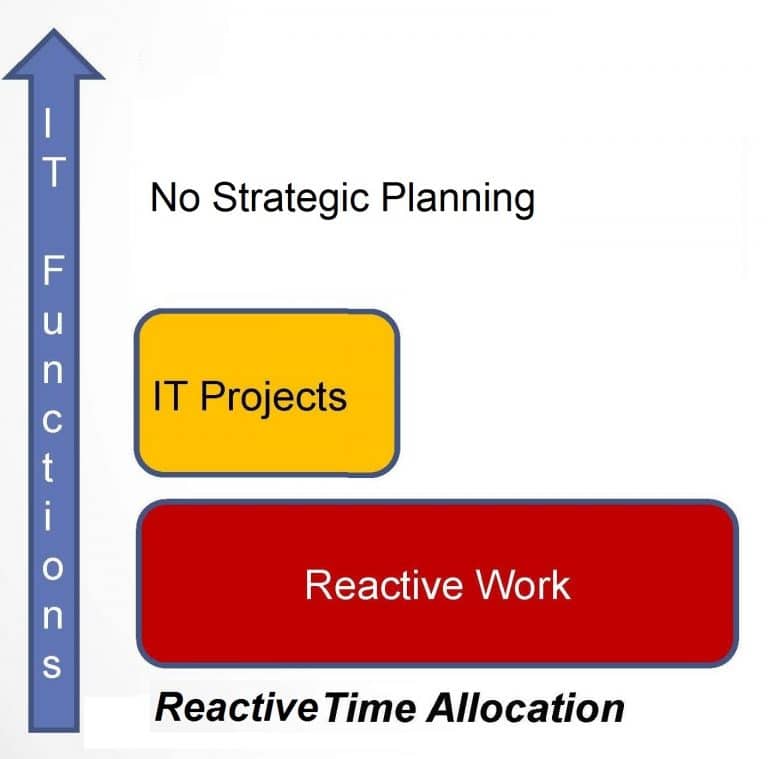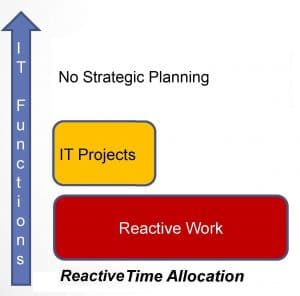 revenue.
There were boxes of servers and other gear stacked on top of each other. The IT staff was frustrated and exhausted from spinning their wheels and plugging holes. They had too much on their plate to even think about the new projects on the board. They knew there had to be a better way which is why they turned to Mainstream.
Although this may be common with many SMB's, we were shocked to find such a successful company that relied on technology but didn't have a clear vision or technology plan in place.
We introduced them to a better way of approaching their challenges by leveraging our managed services to address their reactive workload, stabilize and optimize their systems and proactively monitor system health to identify potential issues before they caused service disruptions.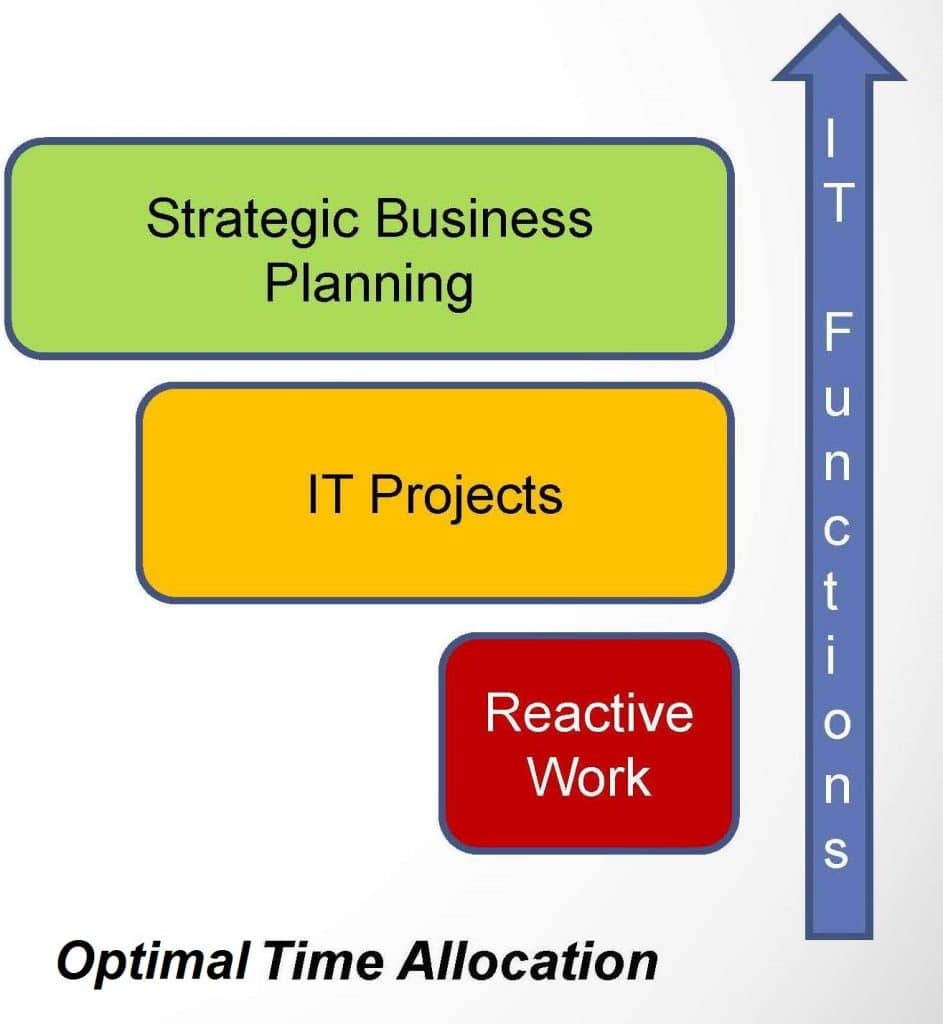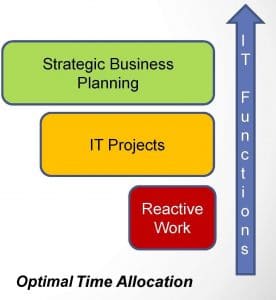 By shifting these tasks to us and tactically leveraging our skill sets to help them with their new projects, it freed them up to work through their project backlog and dedicate the necessary time to strategic planning.
Their time allocation chart radically shifted to reflect a healthier IT organization that was able to think through the possibilities, review opportunities and identify new features and functionality that could impact the business positively down the road.
Regardless of where you are on the time allocation chart, we all have time constraints and business challenges. Mainstream's managed services are designed to free you up to dedicate more time to the issues that can transform your business, with the assurance that the systems you depend on are meeting user demand and improving customer interactions.
For more information, please give us a call @ 501.801.6700 or send us an email to info@mainstream-tech.com.