Mainstream Technologies Managed Technology Services makes every effort to earn your trust by aligning our interests directly with yours.
For example, if a client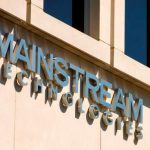 ever suffers downtime from an unplanned service outage, we will eat all of the restoration costs above and beyond our agreed-upon contract.   No surprise bills ever!
We have several case studies and testimonials we can offer.  You can also listen here for one of the most compelling examples from one of our long-time clients.
If you would like more information about how we align our success with you and your system performance, please send us an email.