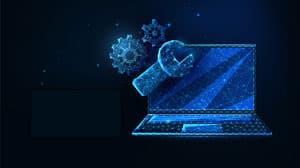 (October 12, 2022) The managed services market is expected to grow more than 11 percent annually through 2027, with the data center and IT infrastructure services segment seeing the greatest increase. Clearly, more organizations are choosing managed services over a do-it-yourself approach.
The growing complexity of the IT environment is a key factor in this trend. Organizations are looking to better leverage the cloud, and implement artificial intelligence, data analytics, and other advanced technologies. Qualified managed services providers (MSPs) give organizations access to the expertise needed to support these applications.
At the same time, economic uncertainty is putting a damper on IT spending. Organizations are looking to cut costs where they can and capture every dollar of value from their IT investments.
Managed services can help organizations meet those objectives as well. According to a recent survey by IT industry group CompTIA, about half of all organizations utilizing managed services reduced their IT costs by up to 25 percent. Another third reported savings of up to 50 percent, and 13 percent saved more than 50 percent.
Simply put, managed services are more cost effective than hiring IT staff with the necessary skills.
The Staffing Challenge
IT professionals are in high demand and command substantial salaries — in some markets, organizations can expect to pay a network support technician more than $100,000 in salary alone. That technician will need network analysis, remote monitoring and management tools, and ongoing training in the latest technologies and security threats.
Most organizations will need multiple IT professionals on staff. Gone are the days when one generalist "IT person" could handle all technology-related tasks. The need to support the network, servers, endpoint devices, applications, and the cloud can quickly become overwhelming.
What's more, day-to-day management and support responsibilities leave no time for projects that drive the business forward. Seemingly simple IT issues often take longer than expected — in a recent survey conducted by Vanson Bourne, 95 percent of IT professionals said disruptive IT issues hamper their efficiency and productivity.
MSPs have already invested in management tools, and have a deep bench of engineers with expertise and certifications in diverse IT disciplines. The MSP's team also gains valuable experience supporting multiple customers. They have seen most issues before and can draw upon that knowledge to resolve issues quickly. This minimizes downtime and frees up in-house staff to focus on business-enabling initiatives.
Adding Value
Managed services provide indirect cost savings as well. Many in-house IT teams have struggled to support users working remotely — in a recent Gartner survey, nearly half of remote workers said they've had to wait three or hours or more for the resolution of IT issues, draining productivity and dampening employee morale. MSPs have the tools to deliver highly responsive remote support and resolve problems faster.
Partnering with an MSP also ensures greater stability in the IT environment. MSPs provide proactive maintenance that prevents minor issues from becoming big problems and have disciplined methodologies for applying patches and security updates promptly. Many also offer managed backup solutions that ensure data is protected across the IT environment. These measures reduce the risk of an outage or cyberattack that would result in costly business disruption.
More organizations are opting for managed services instead of a do-it-yourself approach to IT. They recognize the value of having a stable and secure IT environment without the cost of hiring IT staff or investing in management and support tools. Qualified MSPs have the skills and experience to deal with today's complex IT environments and provide the support users need to remain productive. The right managed services arrangement ensures access to this expertise while saving money in the long run.
ABOUT MAINSTREAM TECHNOLOGIES
Mainstream Technologies delivers a full range of technology services in Arkansas and the surrounding region including managed technology States services and consulting custom software development and cybersecurity services. We also offer industry-leading data center services in our Little Rock facilities. Established in 1996, Mainstream has earned a reputation for delivering quality, reliable, and professional technology services for public and private-sector customers across the United.
Jeff Pracht
IT Business Development Manager
(479) 715-8629 Office
(501) 529-0008 Mobile