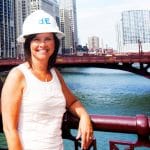 "In 2010 we struggled with reliable backups and knew there had to be a better alternative, so we turned to Mainstream Technologies.  This success led us to contact Mainstream Technologies when we needed to replace our hardware.
The prospects of purchasing new hardware and all that entailed were overwhelming, but Mainstream Technologies gave us options.  One of these options was using their CLOUD hosting services in their Little Rock Data Center which we finally settled on.  By using their hosting services, we not only saved the initial hardware costs, we centralized our data and gave our employees the ability to work from anywhere.  We also gained access to Mainstream Technologies' expertise and suite of services.
It has worked out phenomenally well!  Mainstream Technologies gave us the comfort and flexibility knowing that all of our data is secure in their Data Center.  Now that our entire office runs in the "Cloud", our employees can share information with each other and we can work from anywhere.
Because of the help that Mainstream Technologies has provided, we're becoming more client friendly.   We're able to respond to our clients' needs faster without increasing overhead.  Now we can offer our applications to our customers  so they can leverage our data platform; which helps them become more efficient."