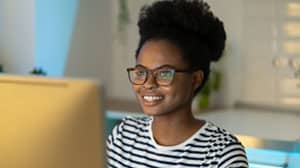 (December 5, 2022) When the COVID-19 crisis forced organizations to accommodate remote workers rapidly, few expected the work-from-home model to become a long-term trend. Now organizations are realizing the benefits of a remote workforce, including cost savings, improved productivity, and a larger talent pool.
On the downside, remote work has placed a more significant burden on corporate IT resources. Although many organizations have moved workloads and data into the cloud, they have experienced massive surges in traffic to and from their corporate data centers. Traffic increases of 60 percent or more are straining existing data center capacity, and the wide distribution of applications and data is creating security, backup, and disaster recovery challenges.
Data center colocation services provide the flexibility to address these challenges. The colocation model allows organizations to rapidly scale capacity to meet the requirements of new workloads and growing numbers of users and devices. It also provides a more stable and secure environment while reducing the operational burden on in-house IT teams.
With at-home work likely to remain a permanent feature in many industries, analysts anticipate steady growth of colocation services over the next several years. Custom Market Insights estimates the global data center colocation market will grow by 14.2 percent annually through 2030, reaching a total value of $131.8 billion.
Cost, Control, and Connectivity Benefits
Colocation, or colo, provides a number of cost and management benefits for companies looking to expand their digital infrastructure to support remote operations. Best-in-class colocation services enable organizations to leverage world-class data center facilities that provide a highly secure, environmentally controlled space for the hardware and software of their choice.
In addition to giving organizations a good deal of control over their infrastructure, colocation eliminates the expense of building and maintaining data center space. That is an increasingly important consideration as organizations rethink their real estate requirements. With remote work the new normal, more than half of companies plan to shrink their real estate footprint, according to a survey by Cisco.
Colocation data centers also support the remote workforce through various robust connectivity options. Qualified providers offer enterprise-grade bandwidth with the option to contract with additional service providers for redundant connectivity. Multiple connectivity options also help reduce risk by eliminating a single point of failure.
Boosting Business Continuity
The flexibility to switch to a different provider in the event of a disruption provides essential business continuity benefits. That's an important capability for organizations with large numbers of remote workers who require reliable access to critical data and applications.
While colocation relieves organizations of many facilities and operational burdens, they remain responsible for managing and maintaining servers, switches, routers, firewalls, and other gear. In a managed colocation arrangement, a managed services provider (MSP) assumes those responsibilities for a predictable monthly fee. The MSP also enhances security and compliance by ensuring that security measures are implemented and updated. Patch management, antivirus updates, and firewall monitoring are among the critical tasks in-house staff can offload.
Colocation data center services can help you build a dynamic IT environment with the scalability and flexibility to meet the diverse needs of your remote workforce. Pairing colocation with managed services ensures that IT equipment is monitored and maintained by a highly-skilled, dedicated team. Your MSP can explain how a colo arrangement can help you meet your operational requirements.
ABOUT MAINSTREAM TECHNOLOGIES
Mainstream Technologies delivers a full range of technology services in Arkansas and the surrounding region including managed technology services and consulting, custom software development, and cybersecurity services. We also offer industry-leading data center services in our Little Rock facilities. Established in 1996, Mainstream has earned a reputation for delivering quality, reliable, and professional technology services for public and private-sector customers across the United.
Jeff Pracht
IT Business Development Manager
(479) 715-8629 Office
(501) 529-0008 Mobile